Business
Real Estate
Collected €5 mln in real estate crowdfunding to build "28 Herbert" the net zero of NYC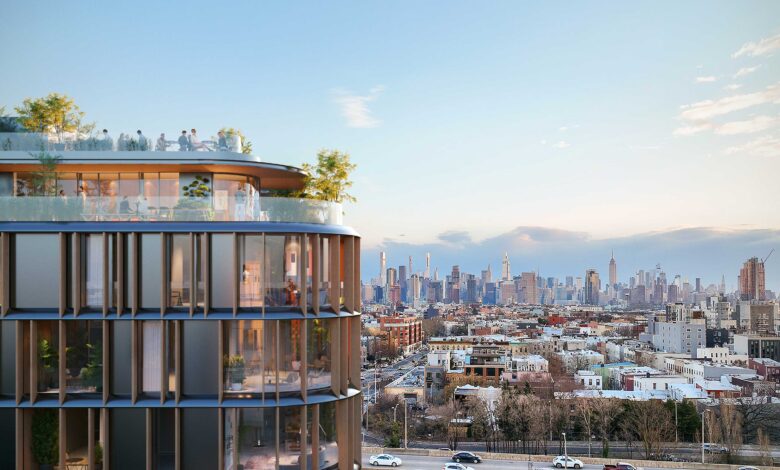 The real estate crowdfunding operation lasted only two months
(sustainabilityenvironment.com) – Two months of online fundraising to build "Brooklyn, 28 Herber", the next Nearly zero energy building in New York. Two months to reach the record figure of 5,092,700 euros, the highest figure ever collected through real estate crowdfunding. To hold the European record is now the Walliance platform and all thanks to the project of the Italian Maskenada.
The "28 Herbert" will be a building with zero emissions and zero operational emissions, that is, no CO2 emitted for its construction (or at least compensated) and nothing during the life phase of the building.
The project which marks a new starting point for real estate crowdfunding, has already obtained permission from the city of NYC to build and once realized, will be the first project within the US metropolis to obtain the Carbon Neutral certification. The same certificate will also be issued to future buyers, in the form of NTF in order to be protected from blockchain and linked to the real estate unit.
The development of 28 Hebert is funded 53% by the Maskenada group and 46% by real estate crowdfunding collected with Walliance. The guaranteed minimum return on investment will be 8% per annum.
Nearly Zero Energy Building
The Brooklyn 28 Hebert will be predominantly residential with a small commercial percentage, extending over 2,600 square meters. The technology used in the building and the attention to the materials used in the construction phase, will allow for a significant reduce the expenditure of energy and its emissions. The prospects are better, since the same promoters of Maskenada, were awarded last year at the "Building of excellence competition" for having realized the best residential project in New York: the "Brooklyn, 669 St Marks Ave" Also funded by real estate crowdfunding. The project will be followed by the Italian studio Mao Architects
The timing speaks of a couple of years of work, to get to the complete sale of the units in 2025.