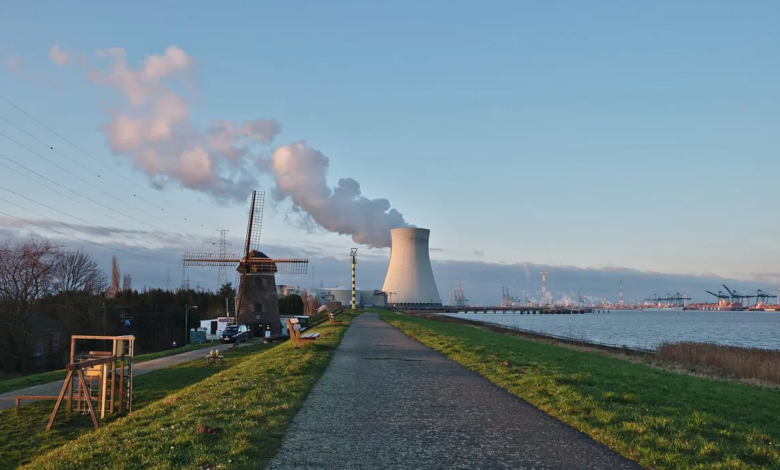 Life of Doel 4 and Tihange 3 reactors extended by 10 years
Ten more years of operation. Instead of shutting down in 2025 and greeting the energy from the atom forever, Belgium decided to extend the life of two reactors, Doel 4 and Tihange 3, by (at least) a decade from November 2026. The farewell to nuclear power, therefore, is at least postponed until 2036. The reason? The uncertainty generated by the Russian invasion of Ukraine.
No goodbye to nuclear at least until 2036
The decision was formalized today by the Minister of Energy, the Green Tinne Van der Straeten, and the Prime Minister Alexander De Croo, through an agreement with Engie Electrabel. The two reactors will stop at the end of 2025 -the process is already started- but the company will restart them by November of the following year. The farewell to nuclear power in Belgium will therefore only be an ephemeral interlude of a few months.

In return, Engie secured a very advantageous cap on waste management costs. Roof to which it aimed for a long time in order to attenuate the negative financial impact of the uncertainty of the costs. Now the uncertainty is whether the state, that is, the taxpayer, will take it. A clause linking government and company: if the reactors are not ready by the agreed date, no price cap on nuclear waste. However, the agreement does not yet set the ceiling but only contains an agreement on how to calculate it. And it will not be a fixed price but it will change with the increase of the produced waste.

The two reactors will become the property of the State, which will return to manage directly about 8% of the national energy needs. These are the youngest of the seven total reactors fitted to the nuclear sites at Doel, at the port of Antwerp, and Tihange on the Meuse near Liège. Both PWR, Doel 4 came into operation on 1 July 1985 and has an installed capacity of 1039 MW while Tihange 3 is worth 1046 MW and has been operating since 1 September 1985. They'll be off at 50 years from startup.
Belgium's farewell to nuclear power began last September with the shutdown of the 1006 MW of Doel 3, which should follow Tihange 2 by 31 January this year. In 2025 the date of shutdown for the remaining reactors.