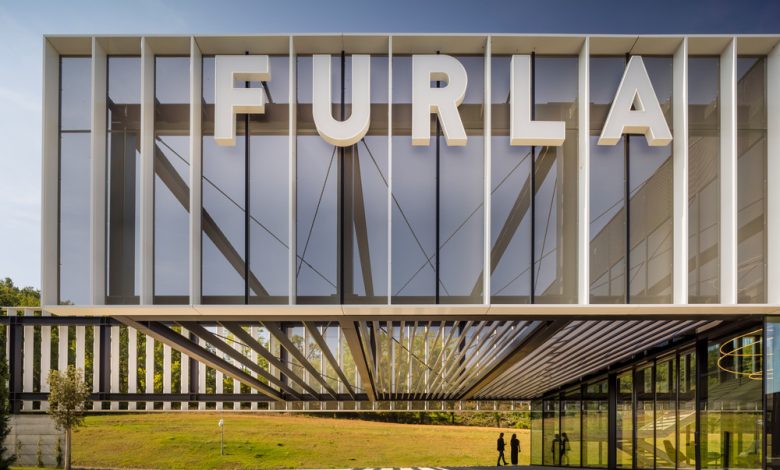 "Progetto Italia", the new Furla headquarters is signed by GEZA Architetti team
The project for the new production site in Furla had an ambitious goal, combining an industrial architecture with the wonderful natural landscape of Val di Pesa.
The GEZA Architettura team, led by Stefano Gri and Piero Zucchi, has achieved its goal.
Located in the hills of Chianti, the Headquarters has been carefully designed to respect the balance of the surrounding nature, without sacrificing an innovative and high quality workspace.
Follow the morphology of the landscape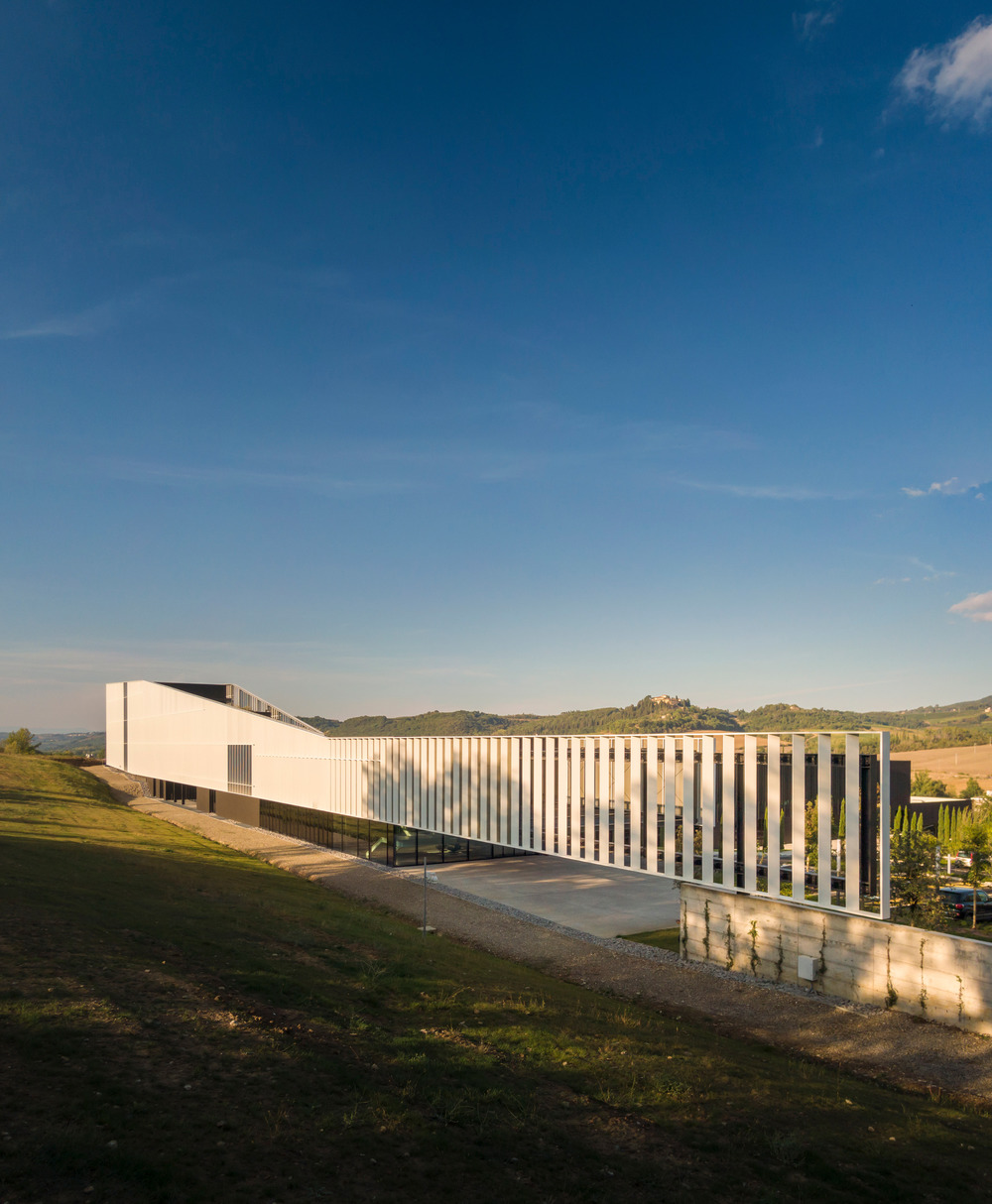 Val di Pesa's landscape is predominantly hilly, so the new HQ of Furla "Progetto Italia" had to respect a very precise morphology, to harmonize with the context. The design of open spaces is the main element of the project by GEZA team. The access avenue, the terraces and the square draw the space around the building, blending into nature.
Vegetation overcomes the boundaries between inside and outside thanks to the numerous patios and to the green roofs, while the lush oak forest has been preserved and enhanced.
Overall, the headquarters of Furla occupies an area of 42,000 square meters of which 18,300 are built in three structures.
Organic working environment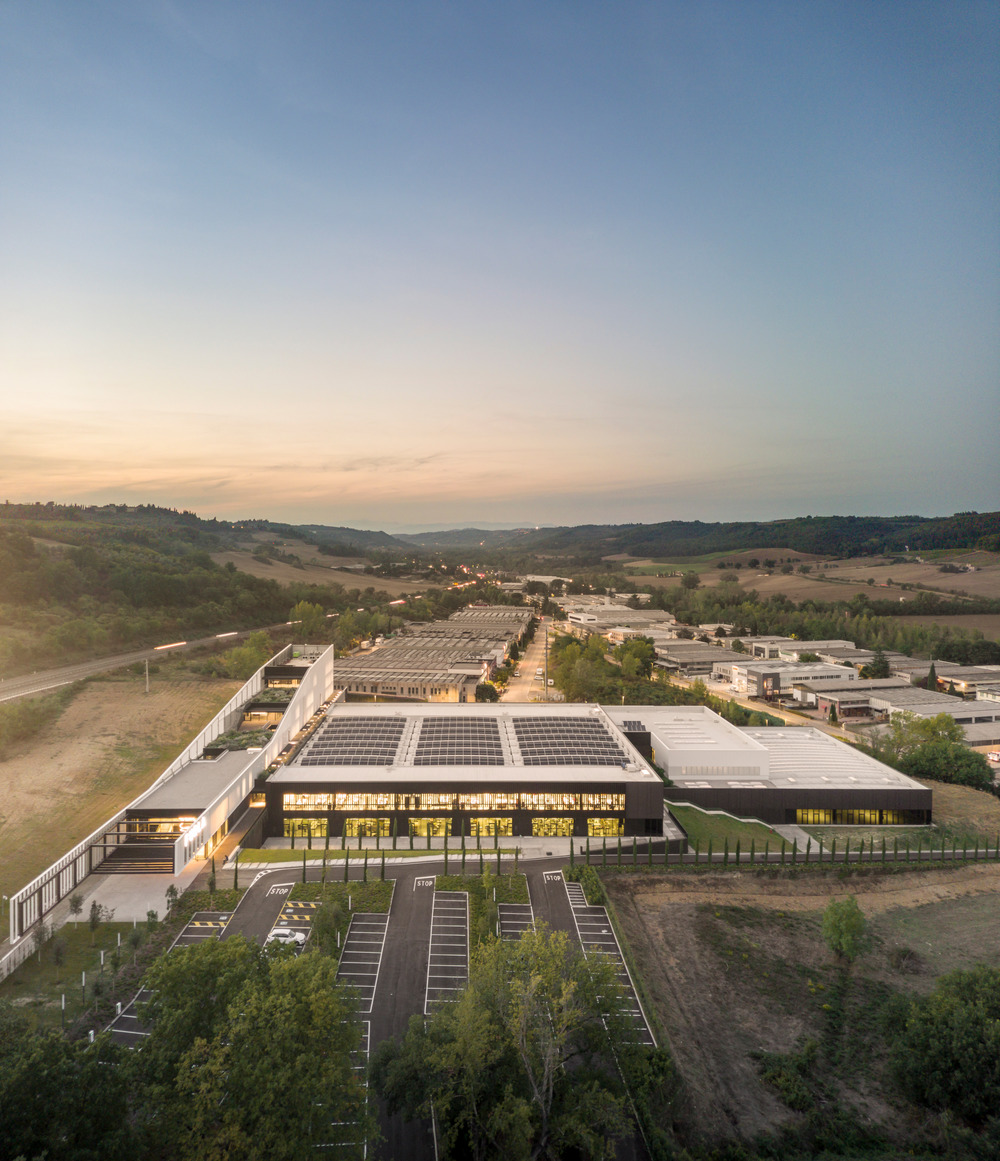 Like the traditional Tuscan villas, access to the new Furla spaces takes place through the tree-lined avenue of cypresses. The same orderly rhythm is repeated on the facade thanks to the sunshade that controls the sunlight depending on the seasons and the hours of the day. The diffused light that enters does not dazzle and does not overheat the rooms while ensuring the highest lighting for each space. This system promotes thermal inertia while reducing energy costs.
The floors of the building are placed on different levels, but the focal point of the complex is Piazza Furla. From here you can access all areas of the structure designed to be flexible and modifiable according to needs. Almost all the rooms outward facing thanks to the green roofs and the many patios.
Sustainability and energy saving
GEZA Architetti project could not miss particular attention to sustainability. The photovoltaic system provides clean energy, while the solar thermal produces domestic hot water and heating. Lighting is guaranteed by LED and maximized thanks to the large windows protected by vertical slats.
The building envelope is treated with a paint based on inorganic mineral powder that, activated by light, reduces air pollution. In addition, this strategy ensures a high reflection index by significantly reducing the heat absorbed by the facade.
Consumption is also reduced. Rainwater is recovered and channeled into a system that allows its reuse to irrigate gardens and green roofs.