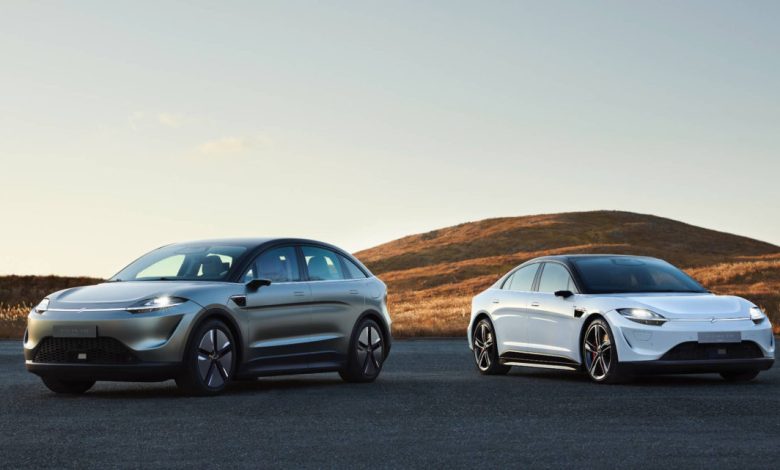 (Sustainabilityenvironment.com) –  The electronics giant Sony had ventured into the automotive world. On the other hand, his long technological experience could not but be perfectly comfortable with the needs of the new connected cars and automatic driving. But after the first steps taken alone (and the presentation of two different car prototypes), today the Japanese multinational joins one of the big automotive.

At the beginning of March, in fact, Sony signed a memorandum of understanding with Honda with which today comes to life "a strategic alliance". Objective of the agreement: to engage jointly in the development and sale of high value-added battery electric vehicles. And market them together with the provision of new mobility services. Specifically, the two companies will already build a joint venture this year, once they have finalized a series of final agreements and obtained regulatory approvals.
The alliance – read in a press release – aims to bring together the car development capabilities, the technology of body production and the experience of managing the after-sales service cultivated over many years by Honda, with the know-how and technologies of imaging, Sony detection, telecommunication, network and entertainment. With the aim of creating a new generation of electric mobility and services that are closely aligned with users and the current environment, but ready to evolve in the future.
"The New Company, explains Toshihiro Mibe President and CEO of Honda Motor, will aim to stand at the forefront of innovation, evolution, and expansion of mobility around the world, by taking a broad and ambitious approach to creating value that exceeds the expectations and imagination of customers. We will do so by leveraging Honda's cutting-edge technology and know-how in relation to the environment and safety, while aligning the technological assets of both companies. Although Sony and Honda are companies that share many historical and cultural similarities, our areas of technological expertise are very different. Therefore, I believe this alliance which brings together the strengths of our two companies offers great possibilities for the future of mobility."
Sales of the first jointly produced electric model should begin in 2025 and rely on existing Honda plants.