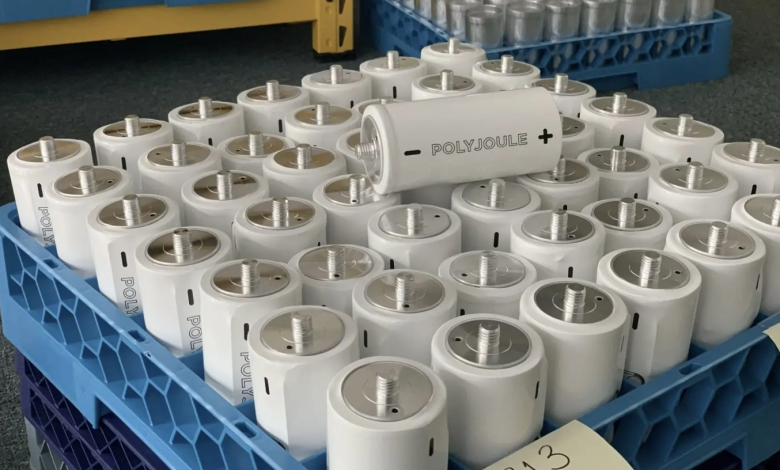 Paster (CEO): "Technology is ready for large-scale deployment"
(Sustainabilityenvironment.com) – Achievable with standard procedures and high yields. Economically, safe and long-lasting. They are the polymer batteries of PolyJoule, an American startup founded by professors and researchers of MIT, Ian Hunter and Tim Swager. At the beginning of February 2022, the company validated its production process, a crucial step to reaching the market. And it did so with a product specifically designed to meet the needs of stationary storage.
"For most energy storage startups, having a proof-of-concept, a single-layer pouch cell is a big event. For PolyJoule, being able to produce 10,000+ cells using standard roll-to-roll processing in non-cleanroom environments, with extremely high manufacturing yields, is a testament to the PolyJoule team and the level of maturity in our chemistry and design. PolyJoule technology works, and it's ready for large-scale deployment," notes Eli Paster, CEO of PolyJoule.
Polymer batteries, how do they work?
These batteries span the performance curve between traditional lead-acid batteries and modern lithium-ion cells, while enhancing service life and reducing balance of plant costs, due to their no-HVAC thermal management design. A product capable of responding to base loads and load peaks in microseconds, covering the performance curve between traditional lead-acid and modern lithium-ion cells. PolyJoule's innovative polymer batteries are tested to perform 12,000 cycles at 100% depth-of-discharge (Depth Of Discharge – DOD).
"We see ultra-safe energy storage as a long-term capital asset, rather than a short-term add-on trend in the surging renewables renaissance," Paster notes. "That means that any chemistry, at the cell-level build, must be fundamentally robust, safe, green, and cost-effective over its lifetime. For grid-level assets, time scales are measured in decades, not years."
The first generation of the cell, the PolyJoule Power Cell, is well suited for mission-critical power applications in the utility and commercial/industrial spaces: power conditioning, peak shaving, frequency regulation, hybrid power energy storage, and high-power datacenter backup.