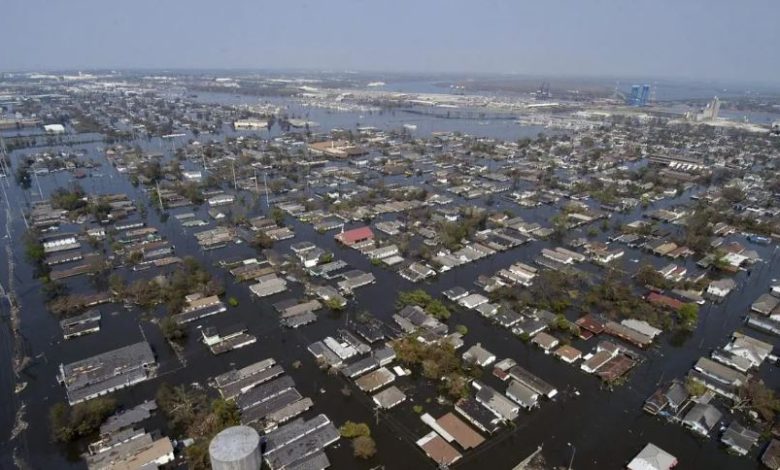 In 2030 there will be 1.5 climate disasters per day
(Sustainabilityenvironment.com) – Humanity is reeling into a "spiral of self-destruction," because global warming continues to increase and ignores the risks of environment change. But by 2030, climate disasters will be 1.5 per day, 560 per year worldwide. From 2000 to today there have been on average 350-500 medium and large impact events. Over five times more than those recorded in the previous 30 years.
The alarm is sounded by UNDRR, the United Nations agency for the reduction of the risk of natural and climate disasters. The greatest damage, is evidenced in the biennial report, is the double combination between increase of the events to strong impact and inaction from part of the governments. The latter are "fundamentally" underestimating the true impact of climate disasters on lives and livelihoods.
Why? According to the UNDRR, the motive must be sought to a "wrong perception of risk based on optimism, underestimation and a sense of invincibility". Yet the damage and the number of regions involved are clear to date. Climate change also have a disproportionate impact on developing countries, which are already more fragile in many respects. At the end of clinical disasters, they lose on average 1% of GDP each year due to extreme weather events.
Read also Climate disasters, floods dominated 2021
A percentage even 10 times greater than that of the more developed countries (0.1-0.3%). The most affected region is Asia-Pacific, where the figure rises to 1.6% per year.
The factor of multiplication of damage is the tendency in developing countries to have few insured goods. Only 40% of climate disaster losses since 1980 have been insured, explains the UNDRR report. Disaster risk reduction and climate change are not included among the goods to be insured.
"Raising the alarm by speaking the truth is not only necessary but crucial," added UNDRR head Mami Mizutori. "The science is clear. It is less costly to take action before a disaster devastates than to wait until destruction is done and respond after it has happened".