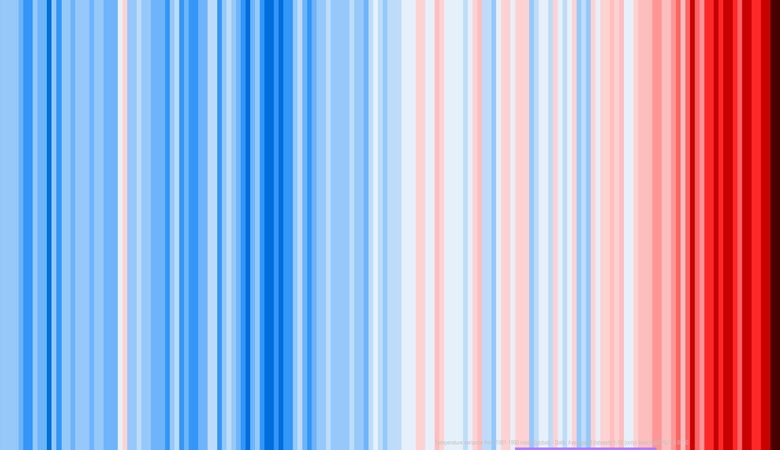 The new predictions of the OMM on global warming
(Sustainabilityenvironment.com) – The probability that in the next 5 years the world will exceed the threshold of 1.5 degrees established by the Paris agreement rises to 48%. While it is even 93%, practically certain, that by 2026 at least one year will beat all previous global warming records. Taking the record away from 2016.
These are the updated forecasts provided by the World Meteorological Organization in the Global Annual to Decadal Climate Update.
But what is global warming? By definition, global warming is the long-term warming of the Earth's climate system observed since the pre-industrial period and caused by human activities.
To understand how much the forecast has worsened we have to go back a few years. It was 2015, the year of the historic climate agreement, and the likelihood that we would exceed 1.5 degrees of global warming by 2026 was essentially zero. Since then the world has multiplied commitments and promises but has continued to travel shipped in the wrong direction.
Read also A study rewrites the ranking of the most intense heat waves ever
"This study shows – with a high level of scientific skill – that we are getting measurably closer to temporarily reaching the lower target of the Paris Agreement on Climate Change," said Petteri Taalas, the WMO Secretary-General. "The 1.5°C figure is not some random statistic", he added, but "rather an indicator of the point at which climate impacts will become increasingly harmful for people and indeed the entire planet." 
According to the report, within the next five years, the global warming potential could reach 1.7°C, but there is only a 10% probability that the five-year average will exceed the Paris threshold. Still looking to the next five years, the climatic anomaly in the Arctic will remain about 3 times higher than the global average, while more droughts are expected from us, in south-western Europe, and in California and neighboring states. Instead, the climate in the Sahel and northern Europe will be wetter and with more rainfall.
"As long as countries continue to emit greenhouse gases, temperatures will continue to rise. And alongside that, our oceans will continue to become warmer and more acidic, sea ice and glaciers will continue to melt, sea level will continue to rise and our weather will become more extreme. Arctic warming is disproportionately high and what happens in the Arctic affects all of us", Taalas concludes.