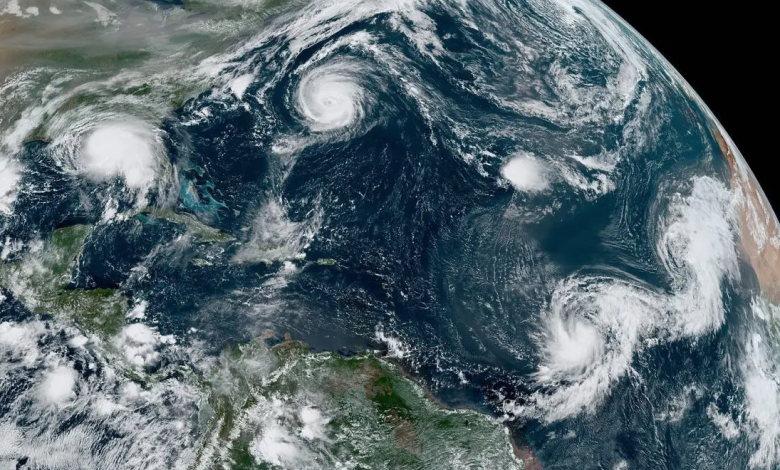 It would be the 7th consecutive exceptional hurricane season
(Sustainabilityenvironment.com) – The combined effect of La Niña and a rather warm Atlantic Ocean will bring a season of hurricanes 2022 more crowded and violent than average. These are the official estimates of the American Noaa, the government agency that monitors climate phenomena. The latest report claims that between June and the end of November there could be 14 to 21 tropical storms with winds exceeding 62 kmh. Of these, 6 to 10 should acquire enough energy to be classified as hurricanes. And half of the latter (from 3 to 6) should become category 3 or higher, with winds blowing at more than 180 kmh.
An above-average hurricane season, to be honest, the entire seventh in a row. The values of the last 30 years, in fact, stand on 14 tropical storms, 7 hurricanes and 3 major hurricanes. The conditional is mandatory but the probability assigned by Noaa is very high, 65%. While the chances that the season turns out to be normal are 25% and just 10% those of a weaker season.
In addition to the persistence of La Niña atmospheric teleconnection throughout 2022, the other factors considered by Noaa are warmer than normal sea temperatures in both the Atlantic and the Caribbean, but also the weakening of the tropical trade winds of the Atlantic and a strengthening of the monsoons in West Africa. This last element, in particular, could be the decisive one for the creation of more intense and "lasting" hurricanes, that is, capable of touching the ground and, potentially, causing significant damage.
Climate change is changing the intensity and frequency of Atlantic hurricanes, as well as other similar phenomena in the Indian Ocean and the Pacific. Two recent studies have shown that in the last 40 years the hurricane season has been characterized by two times more intense and even rainier phenomena, up to 8% more for category 3 or higher.