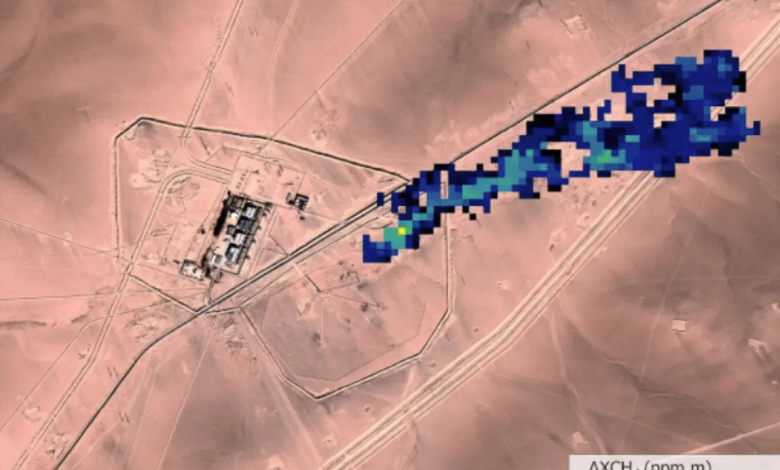 Curbing methane leaks is a priority of the EU strategy
(Sustainabilityenvironment.com) – One of the Algerian gas fields from which Europe imports gas has had huge methane leaks for almost 40 years. Between 2017 and March 2022, out of 384 days with good satellite images available, 188 have recorded leaks of this greenhouse gas with climate-altering power 82.5 times greater than that of CO2. For the previous period, between 1984 and 2017, the days are only 35 but the quality of the images is much lower and makes it difficult to detect CH4 leaks.
This is revealed by an investigation by Unearthed, conducted on behalf of Greenpeace by the University of Valencia. The gas field in question is Hassi R'Mel, the 18 largest in the world. But it is also a hub of fundamental importance for Algeria and all the exports of the Maghreb country to Europe. From Hassi R'Mel, in fact, the Maghreb-Europe and Medgaz gas pipelines, which end in Spain, and the Trans-Mediterranean, which lands in Sicily after crossing Tunisia, leave. The Galsi, the proposed gas pipeline to connect Algeria and Sardinia, would also have started from the hub.
Read also Pollution deaths, The Lancet alarm: "We're coming back"
"The largest methane plume from the compression station was about 4.5 tons per hour and was detected on 21 November 2021, with a detection threshold of about one ton per hour," writes Unearthed. According to the dossier, last year Hassi R'Mel released almost 1 million tons of methane (939 thousand) into the atmosphere. "This amount of methane is roughly equivalent to the annual emissions of 17 million American cars," the authors note.
While Algeria continues to refuse to act against natural gas leakage – at COP26 it remained outside the Global Methane Pledge that brings together 105 countries and wants to cut leaks by 30% by 2030 – with the war in Ukraine Europe (and Italy in particular) increasingly look to the Maghreb country as a major alternative supplier. The agreement signed between Rome and Algiers in March provides for an increase in flows to the Belpaese of 9 billion cubic meters per year. Even before the war, Algeria supplied 12% of EU gas imports.