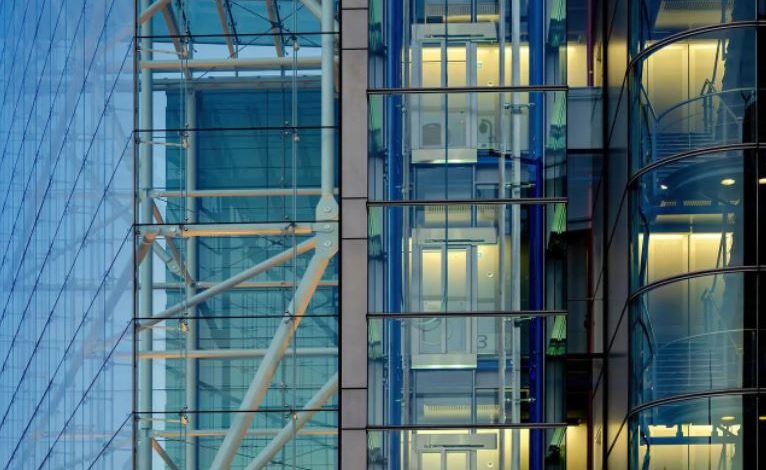 Scientists estimate a potential of 300 GWh achievable through gravity batteries in skyscrapers
(Sustainabilityenvironment.com) – Gravitational accumulation is no longer a novelty. Since 2012, the so-called "gravity batteries" have made their official debut in the world of energy storage. And today more than one company has demonstrated its potential thanks to full-scale projects that exploit mineral wells, quarries or mountains. But researchers at the International Institute for Applied Systems Analysis (IIASA) in Vienna, Austria, want to take technology to another level. Or, better, in another environment: that densely urbanized metropolis.
In a new study published in the journal Energy, scientists proposed to transform skyscrapers into gigantic gravity battery. How? Through their Lift Energy Storage System, a system that would exploit lift systems and empty apartments to store energy in very high buildings. The idea is to accumulate energy by lifting containers of wet sand or other high-density materials. Basically, the LEST would benefit from any downtime of the lift, moving the sand from the bottom of the building upwards, in case of an excess of electricity production on the grid. And from top to bottom to release energy when electricity demand rises. The IIASA team proposed to build a series of autonomous robotic trailers to collect weights and tow them in and out of elevators. Keeping them along the corridors, in empty apartments, or in unused spaces.
LEST gravitational batteries, what potential?
"I have always been fascinated by topics involving potential energy; in other words, energy generation with changes in altitude, such as hydropower, pumping, buoyancy," explains the main author of the study, Julian Hunt. "And the concept of gravitational accumulation has recently received a lot of attention from the scientific community and start-ups. The idea of LEST came to my mind having spent a lot of time getting on and off in an elevator since I moved into an apartment on the 14th floor".
Scientists estimate that LEST gravity batteries cost between $21 and $128 per kWh, depending on the height of the building. All this, of course, net of a series of practical problems still to be solved. "LEST – reads the publication – is particularly interesting in providing decentralized auxiliary services and energy storage services with daily or weekly cycles. The global potential of technology focuses on large cities with skyscrapers and is estimated to be between 30 and 300 GWh".