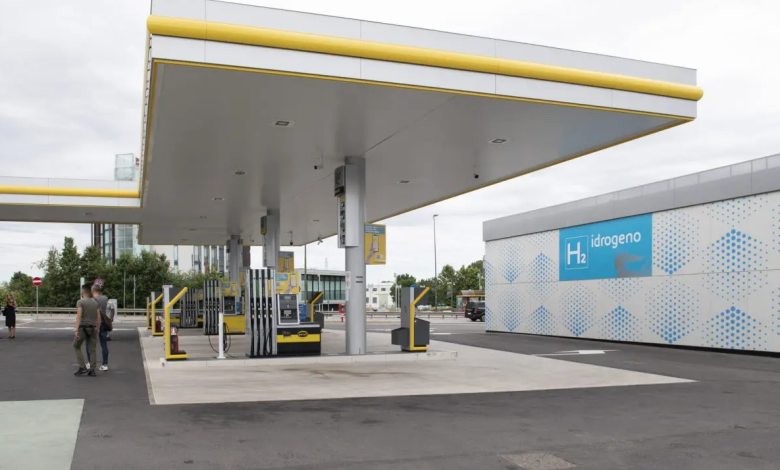 (Sustainabilityenvironment.com) – The first hydrogen filling station in Italy opened to the public. We are in Venice, and more precisely in Mestre, the starting point for a new model of Eni Station. From today the service point, in addition to traditional fuels and electric charging will also offer 100 kg of hydrogen per car per day. A full is dedicated to both light and heavy vehicles. The project was born in September 2019 within the agreement signed between Eni, Toyota and the metropolitan city of Venice and aimed at the installation of a first hydrogen station and the delivery of 10 Mirai to fuel cell.
Why the city of Venice
Because the two companies and the local administration have long started a dialogue aimed at sustainable mobility in Venice. But also because here we are working to create one of the first hydrogen valleys in Italy, putting in place what has long been a natural vocation for the place.
Suffice it to say that Porto Marghera already consumes every month about 10 thousand tons of H2 in production processes. The same biorefinery Eni uses the carrier to remove oxygen from vegetable fillers, and used frying oils, animal fats and other waste with which it produces biofuels.
The hydrogen filling station and fuel cell mobility
But the focus today is mainly on road transport. The hydrogen filling station is equipped with two supply points for loading vehicles and buses. The structure obviously has advanced control and fire control systems that allow safe public use.
"The oldest city of the future thus becomes an example for many other administrations that can look at what we are doing," said Luigi Brugnaro, Mayor of Venice. "This filling station will allow us to proceed quickly in that plan of modernization of the local hydrogen-powered public transport that we are carrying out with the national investments". The Venetian administration has decided, in fact, to allocate the more than 87 million euros assigned by the National Recovery Plan, in the purchase of 123 new means by 2026. Of these, 90 will be fuel cell buses and the first winds should be on the road as early as next year.