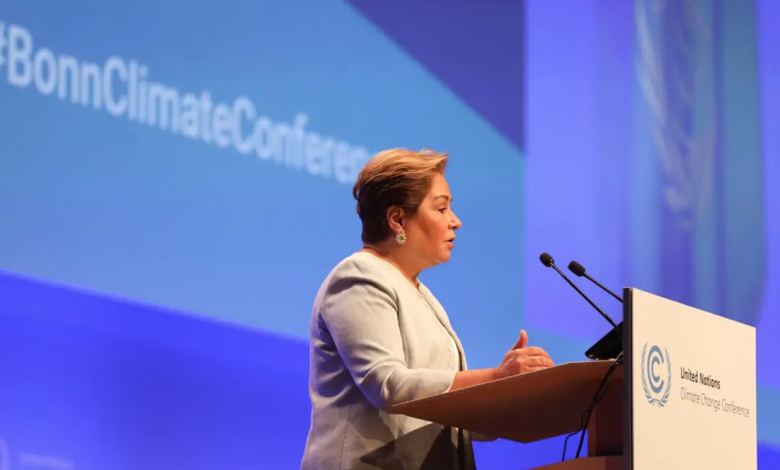 The 2nd and last week of the Bonn climate conference
(Sustainabilityenvironment.com) – The urgency of tackling the climate crisis does not sufficiently attract attention in Bonn. The pre climate conference that must prepare the next COP27 in Sharm el-Sheikh has come to an end: but the first week has closed with yawns of diplomacy and very little ambition even from those countries that normally contribute more actively. Almost nothing has been done on the climate finance front, even the Global Stocktake that should help raise the ambition ahead of the appointment in Egypt, and very bad on the chapter losses and damages. In short, the prospect of leaving the UN climate change conferences in Bonn with promising progress is now unlikely.
Bonn Climate Change Conference, Zero Progress on Loss & Damage
The photo of the negotiations on the Loss & Damage dossier is a good summary of the failure of climate diplomacy that is going on in Bonn: the countries most vulnerable to climate change ask to accelerate, and all the others are deaf ears or, in the worst case, row against.
The issue of losses and damage is a very difficult one, which COP26 has not been able to agree on. This is about securing the necessary funding and aid to those countries that are the first to be hit and with the greatest impact of climate change. Most vulnerable countries with fragile economies, such as the Pacific island states and many countries on the Least Developed Countries list.
Read also COP26, will the price of global carbon save climate finance?
The only news that popped up last year is the format and timing with which the COP conference process will discuss the topic. That is, within the framework of the Glasgow Dialogues, with the aim of reaching an agreement within 3 years (2025). But the first meeting of these Dialogues, which is taking place just these days at the climate conference in Bonn, shows that nothing has changed. The richer countries do not want to spend, nor do they want to pay too much for the damage caused by the climate crisis.
Faced with the prospect of repeating yet another failure, the least developed countries are trying to force the process. The G77 group – today 134 countries among those with weaker economies, including all of Latin America, Africa and much of Asia – together with China have made it known that they want a real breakthrough already this November in Egypt. They aim to create a tool to collect and distribute the aids (the Loss & Damage Finance Facility previewed from the agreement of Glasgow) 2 years of advance. This is unlikely to happen, but it is still a way to revive the next (and final) week of negotiations.