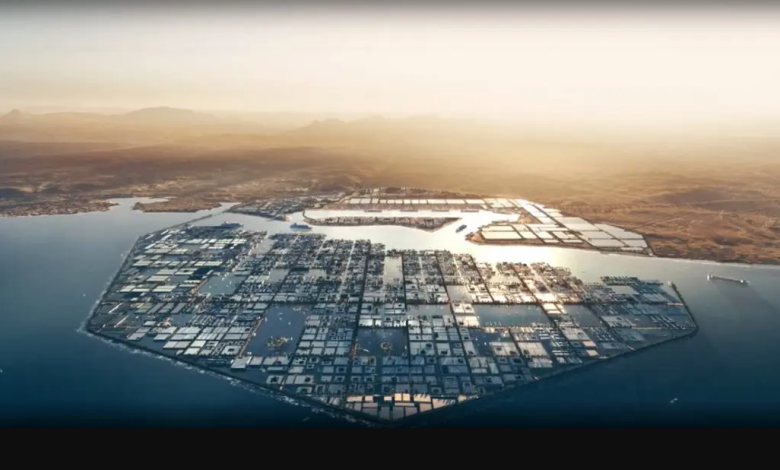 Waste brine streams will be used as raw material to produce minerals and precious metals
(Sustainabilityenvironment.com) – An agreement has been reached for the construction of a desalination plant 100% powered by renewable energy on the borders of Neom, Saudi Arabia.
The plant will be located in Oxagon, the industrial area designed by Neon itself, an integral part of "The Line" the great regeneration project of Arabia that will create from scratch a 170 km linear green community without cars or roads.
The goal of the water desalination project is to produce the first drinking water by 2024, to be used for residences, industries and commerce. The project will be led by ENOWA, NEOM's energy, water and hydrogen subsidiary, in collaboration with the Japanese trading company ITOCHU and Veolia, a world leader in water and waste and energy management solutions. To ensure the achievement of the highest sustainability targets, companies have signed a Memorandum of Understanding (MOU).
Circular economy for the desalination plant
In line with NEOM's commitment to the circular economy, it will be one of the most advanced desalination plants, using advanced membrane technology to produce separate brine streams.
In this way, the brine, usually considered the waste product of the desalination process, will be used downstream to produce significant quantities of marketable industrial materials.
How the desalination plant works
According to initial estimates, the plant will meet NEOM's water needs thanks to a capacity of 500,000 cubic meters of desalinated water per day by the completion of the project in 2025, about 30% of the total expected water demand.
At the end of the process, the resulting brine will no longer be a waste, but a resource. After treatment by ENOWA, the brine will be used to feed industries that use raw materials of high purity industrial salt, bromine, boron, potassium, gypsum, magnesium and rare metals.
Read also Bitcoin City, President of El Salvador unveils the design of the first city funded by cryptocurrency
"Partnering with global leaders in sustainable water solutions is key to NEOM's ambition to become a global benchmark for integrated sustainable water systems. At ENOWA, our vision is to create a sustainable abundance of life's most essential elements, all in harmony with nature. We will be producing, treating, and reusing water in one of the most water-stressed regions in the world, through sustainable, innovative and integrated solutions. This new desalination plant is one example of the type of sustainable infrastructure and circular economy we are developing to meet our zero-carbon footprint and zero-waste goals." Said Peter Terium, CEO of ENOWA.