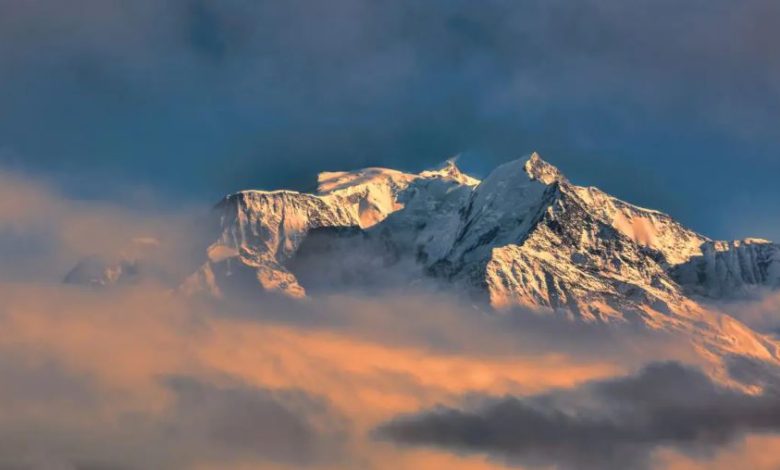 The climatological average would like the thermal zero around the 3500 m also in summer on the Alps
(Sustainabilityenvironment.com) – In the summer that breaks dozens of records of heat in Europe has just collapsed another record. On July 25, the Payerne radio probe recorded the temperature zero at an altitude of 5184 meters above sea level. The highest isotherm of zero degrees was up to yesterday, on 20 July 1995, when it had reached 5117 meters. These are also the only two times, since the measurements with the probe balloons exist, that the thermal zero is reported at over 5000 meters.
Twice a day, from the village of Payerne in the Swiss Alps, the Swiss meteorological service launches a radio probe into the atmosphere to measure temperature, humidity, pressure, speed and wind direction. Between the measured values there is also the thermal zero, that is the maximum altitude at which the temperature of 0 is detected (due to the phenomenon of thermal inversion, sometimes more thermal zeros can be given at different altitudes).
Why is the share of the zero thermal important?
The thermal zero is a fundamental parameter to determine the health of the snowpack and glaciers. The higher the zero isotherms is (and remains for a long time), the faster the snow in the mountains melts and the glaciers melt.
This year, due to the frequent, early and very intense heat waves, the share of this isotherm is almost stably at levels higher than the climatological average of the period from late May to early June. The anomaly has reached, in some periods, 1000 meters.
Usually, that is, according to the average of the last 30 years, even in the summer the 0°C in the Alps fluctuates around 3500 meters. Above the ice and snow are generally preserved. The trend, however, is clear. In the last 5 years it has happened with great frequency that the thermal zero in summer was pushed to altitudes over the 4000 meters and remained there for long periods, the fact that at least until 2010 it was all in all rare and, if it happened, it lasted for a few days thus limiting the effects on ice and snow.
One of the consequences of this weather event, this year, is the very early disappearance of the snowpack in the mountains. To the scarcity of rainfall during the winter was added the high temperature at high altitude. At the top of Mount Sonnblick in Austria, one of the longest and most reliable time series in the Alpine region on 3 July signalled the almost complete melting of the snowpack. A figure that illustrates very well how the summer of 2022 is exceptional: there the snow had never melted before August 13 (it happened in 1963 and in very hot 2003). This phenomenon is also one of the main factors behind the partial detachment of the Marmolada glacier.