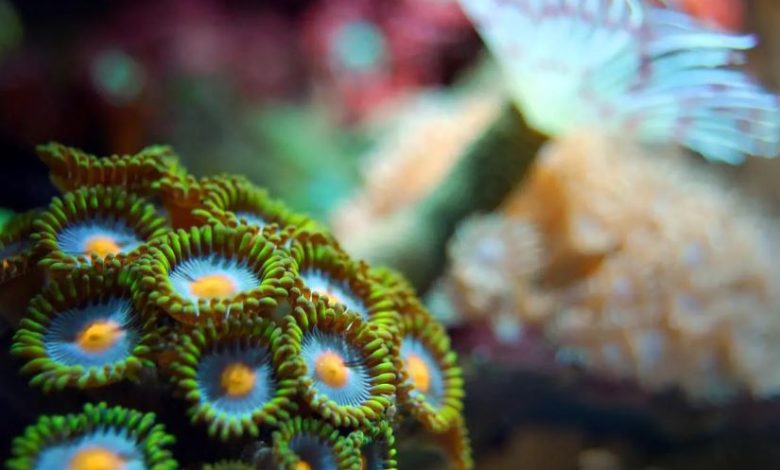 The results of the annual monitoring of the Great Barrier Reef
(Sustainabilityenvironment.com) – Despite yet another wave of sea heat and the consequent whitening of corals on a large scale, vast areas of the Great Barrier Reef have never been so good. According to the Australian Institute of Marine Sciences annual survey, in the northern and central quadrants, the reef has the best coral cover in the last 36 years since the surveys began.
Australian scientists monitored 87 representative sites of the Great Barrier Reef between August 2021 and May 2022. On average, in the northern sector the coverage of corals increased from 27% to 36% compared to the previous year, while in the central one the situation improved from 26 to 33%. However, the condition of the southern quadrant worsened, falling from 38 to 34%.
Good news, but it must be taken very carefully. Why the impact of coral bleaching, with such close events, is still unknown and scientists are not able to predict how it can change the Great Barrier Reef within a few years. This year, between February and March, the whitening took place on the 4th in just 6 years. and has invested 90% of the reef.
"Every summer the coral reef is at risk of temperature stress, bleaching and potentially mortality, and our understanding of how the ecosystem responds to this phenomenon is still under development," explains Paul Hardisty, head of the scientific institute. "The bleaching events of 2020 and 2022, while extensive, did not reach the intensity of the events of 2016 and 2017 and, as a result, we recorded lower mortality. These latest results show that the coral reef can still recover in periods without intense disturbance".
It's not just sea heat waves that threaten the reef. "A third of the coral cover gain we recorded in the south in 2020/21 was lost last year due to the continuous outbreaks of starfish," said Hardisty. "This shows how vulnerable the reef is to the continuous acute and severe disturbances that occur more and more often and are more durable".