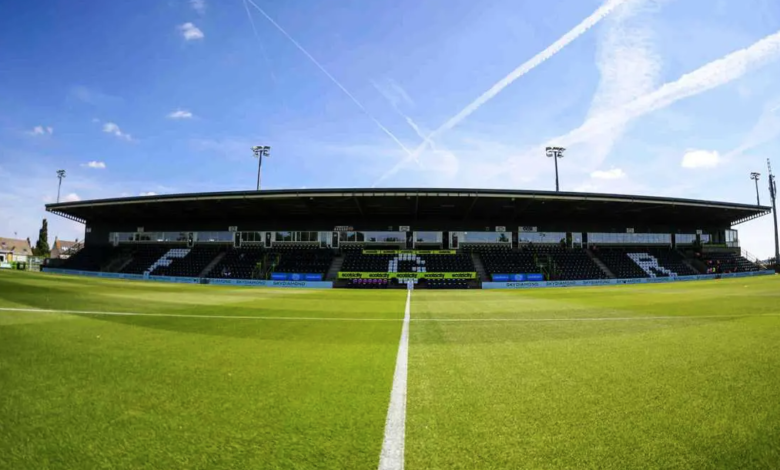 (Sustainabilityenvironment.com) – Many football teams are known for their political sympathies and their support for this or that faction, but Forest Green Rovers is the first club that voted its identity for sustainability.
The League One team is pursuing a series of green policies both in terms of the internal management of activities and what is offered to fans, generating waves of support and virtuous behavior.
Research by the University of Cardiff published in two papers, on Qualitative Market Research and the Journal of Business Ethics, highlighted how the club's corporate policies positively impact local and global sustainability.
Dr. Anthony Samuel, of Cardiff Business School, studied the club for two years and commented on the staggering effect of the team: "People expect to hear messages about sustainability in some places, in a vegan bar for example. But the fact that this is happening in such a new place makes the impact on those who visit Forest Green Rovers deeper. We saw this in our interviews with those who came into contact with the club. Players, fans and other stakeholders related to the club said they had started eating less meat in their daily lives, and that it had changed the way they think about sustainability".
The researcher then showed satisfaction with the potential domino effect of the operation: "[this change] is managing to put the club, which has just gone all the way to League One, on the map of the whole world, with people from the industry come to find out how they could adopt similar practices. (…) Our research is proof that football clubs, often seen as commercial organizations that put profit and trophies first, could maintain and even improve their success and stand on the world stage, while focusing on ethical values and sustainability. More generally, [research] shows how small and medium-sized enterprises like this can be an important part of our collective efforts to develop a sustainable future."