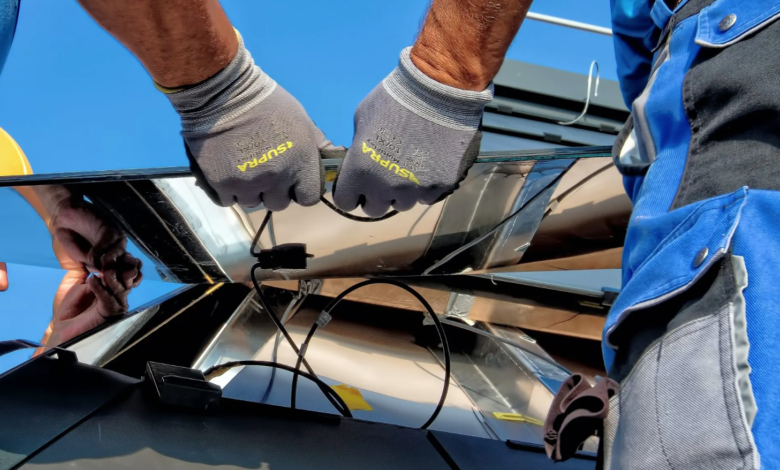 The first online recruitment platform to working in photovoltaic is born
(Sustainabilityenvironment.com) – 100,000 more people employed from 2020 to 2021 despite the difficulties of the period. Another 150 thousand are planned for 2022: working in photovoltaic Eu is, especially today, a growing activity. This is demonstrated by the data of SolarPower Europe, the association that represents the photovoltaic producers of the Old Continent. In its new EU Solar Jobs Report 2022, the organization analyzes the state of the art and tries to focus on future trends.
"At a time when the continent is facing economic uncertainty, solar provides a reliable source of millions of future-proof, local and green jobs," comments Walburga Hemetsberger, CEO of SolarPower Europe. "Although Europe has come to terms with a pandemic, employment in photovoltaics has increased by 30%". Growth refers to 2021, the year in which the sector employed 466,000 people, mostly (79%, over 352,000) in the installation segment. About 44,000 solar jobs are active in industrial production, while 40,000 people are employed in the management and maintenance of solar projects. Are countries were working in photovoltaics more "easy"? Poland, Germany, Spain and the Netherlands, currently provide the largest number of jobs in the sector across the EU.
How much will photovoltaic employment increase?
In the future the figure is expected to increase. The association estimates that by 2022 it should reach 530,000-606,000 employees. To reach the EU 2030 target of 750 GW of installed photovoltaic capacity, the Bloc will need over 1 million workers in the sector. But if ambition grew further and countries committed to solving the current challenges – from delays in authorizations to supply chain nodes – the figures would rise rapidly. By 2026, SolarPower Europe would have one million people working in solar power.
read also Employment in the energy sector exceeds pre covid levels
"Now – continues Hemetsberger – we must take up the challenge and make sure we have the skills and workers to achieve the European goals in energy security and climate". To address the issue of solar skills, SolarPower Europe will launch on 1 December 2022 the first online PV fair, the #SolarWorksFair, which will connect people with photovoltaic companies along the value chain in real-time. The occasion will also present a digital platform that, through an algorithm of matching skills, will connect supply and demand.