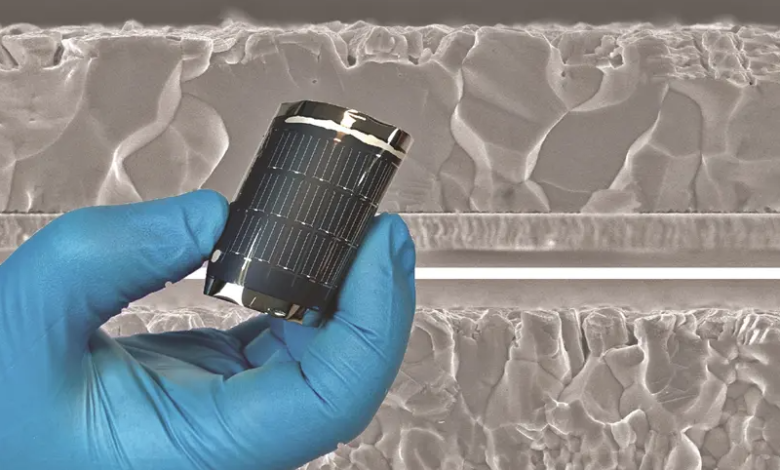 Flexible solar cells are suitable for applications in buildings, vehicles, satellites and portable devices
(sustainabilityenvironment.com) – The photovoltaic records of Professor Ayodhya N. Tiwari and his team continue. Tiwari, head of the Laboratory for Thin Films and Photovoltaics at Empa, has been working on flexible solar cells for 23 years. A time in which it has accumulated a series of unique results, advancing the performance bar for various key technologies. Including the one based on CIGS, ie selenide of indium gallium copper. This material boasts a high power of solar absorption, allowing you to make cells (or films) much thinner than other semiconductors.
The "winning series" began way back in 1999, when Tiwari's team achieved a record efficiency with the CIGS of 12.8%, and then exceeded year after year. In 2021, the value reached 21.4%.
"Under the regime of high-efficiency limits, every small increase requires careful investigation into the factors that limit performance and requires an innovative approach to overcome the challenge," explains Empa in a press release. Today comes a new step forward. As independent certifications show, Empa's flexible solar cells can convert 22.2% of incident light into electricity. A unique value in the world for this type of photovoltaic.
Read also Thin solar cells, new record efficiencies
The current improvement is attributed to the semiconductor layer alloy that absorbs light to improve electronic properties. In detail, these flexible solar cells in CIGS are processed on a polymer film, depositing the semiconductor by a low-temperature coevaporation method. The scientist Empa Shiro Nishiwaki modified the composition of the absorber layer to improve the performance of the device and the output voltage. The results were presented on 26 September 2022 in Milan, by Romain Carron's team.