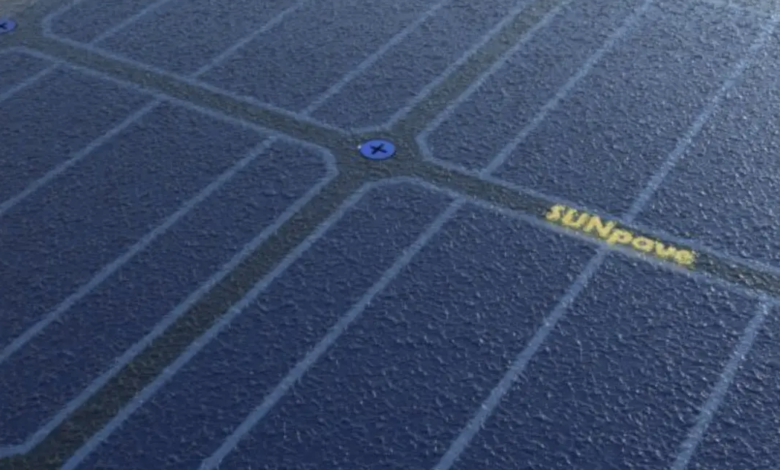 SUNPave photovoltaic tiles ensure the same performance as inclined systems
(sustainabilityenvironment.com) – It was designed to offer the solar market a new highly integrated and functional system, able to adapt to roofs and building facades, sidewalks, floating platforms and even railway tracks. It is the walkable photovoltaic floor born in 2017 from the international project PVTopia. On paper, the system recalls the many other solar tile projects presented in recent years worldwide, with results that are not always satisfactory. But in its implementation, the promoters have set themselves specific objectives: to create a tailor-made product for the MENA region ("Middle East and North Africa"), able to perfectly tolerate local hot climates without losing efficiency.
"A vast area of pedestrian walkways and sunny courtyards embraces cities, towns and villages throughout the MENA region," PVTopia partners hinted a few years ago. "To turn these spaces into potential energy sources, a new type of solar technology is needed because traditional photovoltaic panels are not walkable. In addition, in the Middle East and North Africa, roofs are mostly flat. In several overcrowded cities and countries across the region (e.g. in poor areas of Egypt), many homeowners are discouraged from installing tilted modules on roofs as they make roofing useless for other purposes".
A walkable photovoltaic floor for the World Cup
The initiative, launched by a group of researchers from the University of Alexandria and Glasgow Caledonian, produced the first 1 kW prototype in 2019 in Egypt, shortly after registering the patent. And founding the startup SUNPave. But the test of fire came this year with the victory of the launched World Cup 2022 in Qatar. The organizers were looking for innovative projects that could provide the championship with new sources of renewable energy. SUNPave has been selected from a shortlist of innovators and supported with a $100,000 investment.
The special PV floor will then be tested for the first time this year, in an area of 50 square meters at the ticket office of Al Thumama Stadium, one of eight stadiums where the 2022 World Cup will be played. "The amount of energy that can be generated by the tiles installed in this space – explains Mohamed AlGammal, co-founder of SUNPave to local media – is enough to power a three-bedroom apartment, including all utilities such as air conditioning, lighting and refrigerators".
Like all projects of this type, the number one feature of the tiles is the high mechanical strength, together with of course anti-scratch, non-slip and anti-reflective properties. But SUNPave's walkable PV floor adds two other key elements: a passive/active cooling technology to manage temperature and an optical design to effectively capture the sun's rays regardless of the angle of incidence. "The novelty of our design – says AlGammal – is that we have integrated a function that allows you to capture the same amount of energy despite the tiles are placed flat on the ground or vertically on a wall".