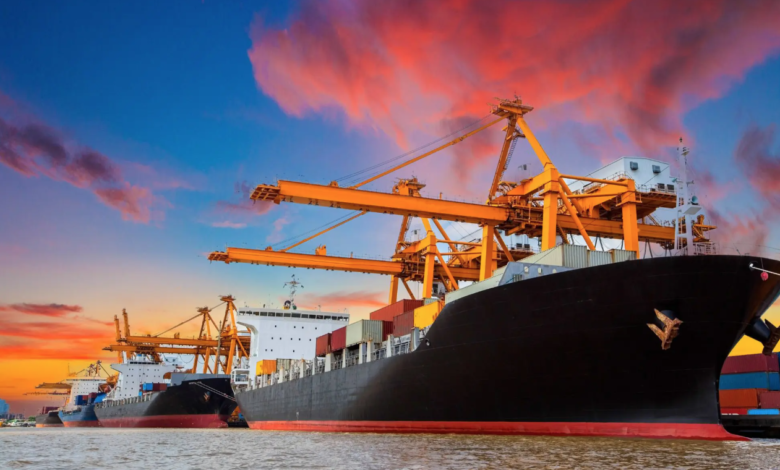 the measure will cut 140 Mt CO2 the year of ship emission
The European ETS cover is getting longer and also affects ship emission. Also, the field of shipping will pay in order to pollute and will be subject to the same rules of the heavy industry and the energetic field. This is the first time in the world that the shipping industry has had to buy carbon shares.
The agreement arrived on the night of 29 November during the negotiations between Parliament and the Council on the reform of the ETS, which will continue in the next two weeks to define the other details of the new European carbon market, aligned to the objectives of the Fit for 55 packages.
New rules for ship emission
The obligation to buy permits to pollute will affect all ships over 5,000 tons, but the threshold could be revised in a few years to prevent industry from trying to circumvent the law by putting boats just below the limit. For the drafts between two European ports, the quota of the ship emission to compensate with quotas ETS is of 100%, while for the trips that leave or arrive in a port EU the quota comes down to 50%. To these percentages it will come gradually: in 2025 the obligation will regard only 40% of the emissions of the intra-European trips, in 2026 it will go up to 70% and then to regime in 2027. The negotiations between the two European co-legislators then improved the Commission's original proposal on the type of emissions included in the text: from 2026 will trigger the obligation also for methane and NOx, in addition to CO2.
A "turning point"
Very positive reactions from civil society. "The EU agreement marks a turning point for the decarbonisation of maritime transport. Maritime transport will no longer be left free not to answer for its enormous impact on the climate", says Jacob Armstrong, responsible for sustainable maritime transport of the NGO Transport & Environment. "With this ambitious ETS system covering all greenhouse gases, offshore ships and ensuring funding for environmentally friendly maritime transport, the EU has launched the gauntlet to other jurisdictions such as the US, China and Japan to take this very important first step towards zero-emission maritime transport".