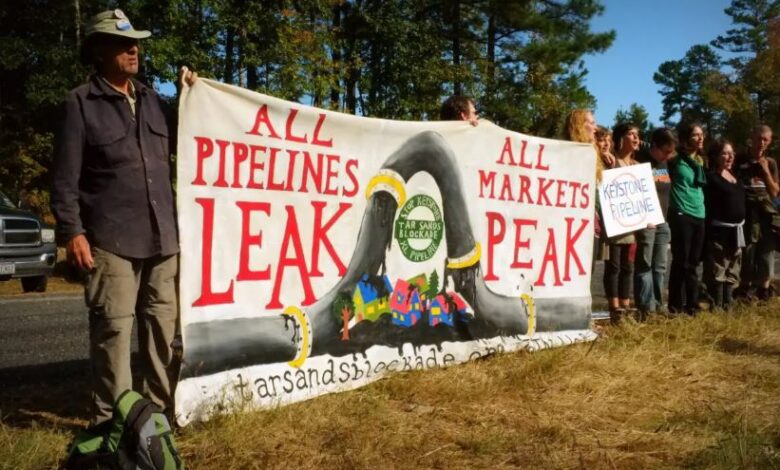 Oil leak affected Mill Creek, Washington County
(sustainabilityenvironment.com) – A loss of 14,000 barrels of oil. The largest spill ever recorded in the 12 years of activity of Keystone. The incident occurred last week in Kansas, Washington County on the Nebraska border. The authorities have not yet been able to determine the cause of the oil leak, which has been contained by avoiding an even greater environmental impact.
The impact of the oil leak
The oil leak, in fact, affected a stream, Mill Creek. After detecting a drop in pressure, the company that manages the pipeline, the Canadian TC Energy, stopped the flow of Keystone, isolated the segment from where the leak originated, and initiated containment operations to prevent the oil leak from flowing further downstream. According to EPA, the United States Environmental Protection Agency, so far the leak would have had no impact on drinking water or other streams in the area, and would be contained within 3 miles downstream of the point of spillage.
"It will take months, maybe even years before we get a complete picture of this disaster, know the extent of the damage and clean it up," said Zack Pistora of the Sierra Club. Operation is complicated by the type of crude transported by the Keystone: oil from bituminous sands. "All oil spills are complex, but tar sands leaks in particular are very toxic and very difficult to clean up," explained Jane Kleeb, founder of Bold Nebraska environmental and landowner rights, a protest movement against the expansion of the pipeline known as Keystone XL.
12 years of spills
The Keystone pipeline is a major hydrocarbon artery that connects Canada's oil sands fields with the major refinery and export ports in Texas, between Houston and Port Arthur. Every year 660,000 barrels of oil pass through this pipeline, about 15% of all crude oil imported from the United States from its northern neighbour. The infrastructure is not new to oil spills, even if in the United States they had never been verified of this magnitude. Among the most recent, in October 2019 a leak of more than 9,000 barrels affected North Dakota, two years before in South Dakota there had been a leak of at least 5,000 barrels.