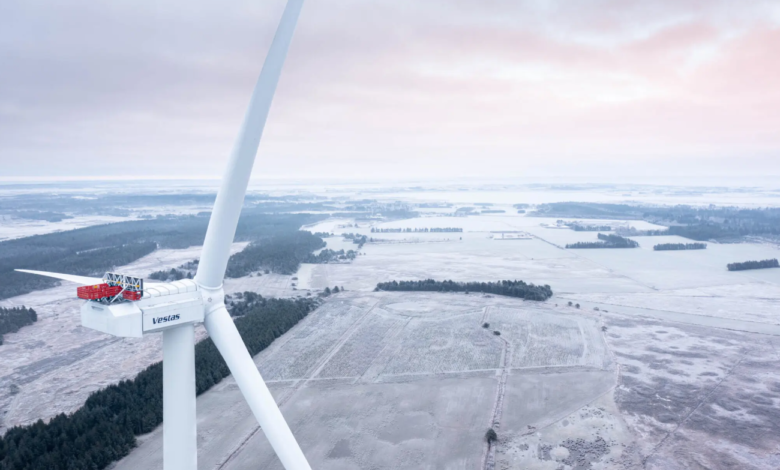 5 MW of power and a swept area of over 43,000 m2
The list of large wind turbines created by the wind industry is longer. Thanks to Vestas who in Denmark is testing its most powerful prototype and who today says he has successfully produced the first kWh of energy. The wind generator in question is the V236-15.0 MW, a gigantic machine that can alone meet the electricity needs of 20 thousand European households.
Great wind turbines, China chases the title of most powerful wind generator in the world
Although the turbine's debut dates back to 2021, it has only now officially proven its capabilities at the test center for large wind turbines, Someone National. Here, in the coming months will be subjected to an extensive testing and verification program to ensure reliability before the start of certification and series production. But already today, with the first electricity production, the V236-15.0 MW earns the world's most powerful wind turbine title. A title to which two other giants also aim: the Chinese 16 MW wind generators of Mingyang Wind Power and Goldwind, but still in the early stages of development.
This is a big step forward in our ambition to accelerate the transition to green energy and is an important milestone for Vestas and our partners," said Anders Nielsen, Chief Technology Officer at Vestas. "Colleagues have worked very hard and worked closely together to ensure rapid progress in the development and assembly of the prototype V236-15.0 MW […] With this wind turbine we have set new standards for technological innovation, the industrialization and scalability of renewable energy to create a sustainable offshore wind industry".
High performance for V236-15.0 MW
With a swept area of over 43,000 m2, the V236-15.0 MW delivers leading performance in the offshore wind turbine industry and moves the boundaries of production from wind to around 80 GWh/year. The machine is designed to provide excellent performance while reducing the number of wind turbines at the park level, strengthening the business case of the project. On balance, the new Vestas maxi grandstand offers an annual energy output of 65% higher than the V174-9.5 MW model. It also boasts excellent partial load production, which results in more stable energy production and a capacity factor of more than 60% depending on site-specific conditions.
The company has already announced privileged supply agreements totaling over 8 GW in five different markets.