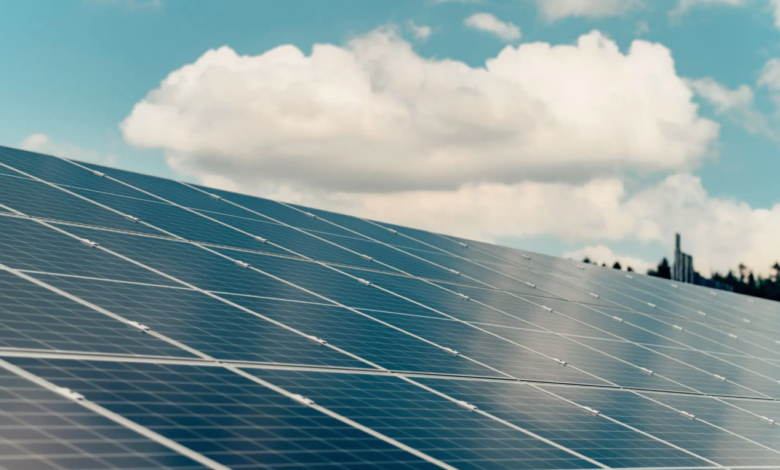 Grazing of flocks and hives will be integrated into the photovoltaic park
About 1200 MW of installed capacity. Enough to cover the electricity needs of 430,000 citizens, twice the inhabitants of Porto, the second city in the country. Also realizing a significant saving of fossils: the equivalent of at least 370 million cubic meters of gas per year. That is more than 25% of the one used in 2022 for electricity generation. The giant of Portugal is about to rise in Santiago do Cacém: it will be the largest photovoltaic park in Europe and the 5 largest in the world.
Record time for the ok to the photovoltaic park Fernando Pessoa
Iberdrola announced this yesterday after receiving a positive response from the environmental impact assessment. An ok that has arrived with accelerated pace thanks to the process reduced by a simplification of legislation decided by the government of Lisbon to accelerate the installation of renewable energy in line with the demands of the EU repower plan. And that Iberdrola itself recognizes as "essential to bring the project to this stage in record time", commented President Ignacio Sánchez Galán.
As a chronoprogram, the photovoltaic park will start operating in 2025 in the locality near Sines, one of the most important logistics hubs in Portugal. "The Fernando Pessoa solar plant" – the photovoltaic park is dedicated to the Lusitanian writer – "sets a new benchmark in combining Europe's clean energy ambitions with the delivery of tangible environmental and social benefits. We need to reduce our exposure to fossil fuels," Galán added.
Sheep, bees and vocational training
According to the company, the plant will be "an example of coexistence of new renewable developments with the environmental heritage and local communities". The measures associated with the project include a programme of socio-economic actions, including vocational training in the field of energy or support to the tourism sector for the inhabitants of the area and the supply of solar energy to neighboring communities. For the protection of biodiversity, the land on which the photovoltaic park will rise "will be used by local shepherds as pasture for sheep breeding in the area and will be introduced hives", continues the note of Iberdrola.