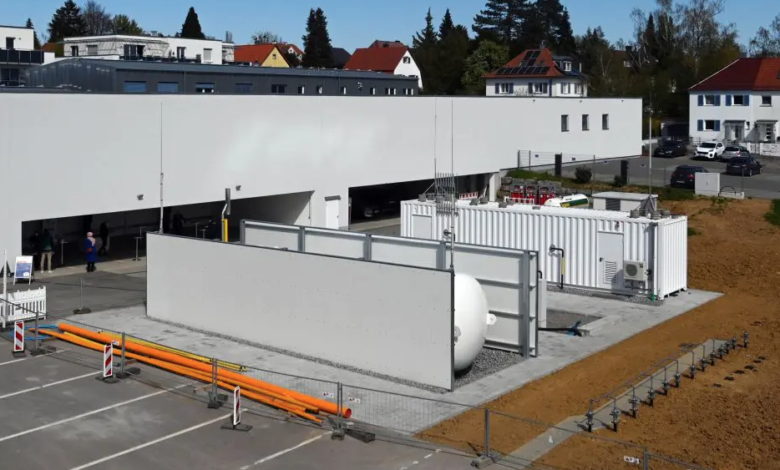 Hydrogen for heating and cooking? Germany tries too
Germany has also opened the doors to the first experiments in domestic hydrogen heating. In fact, in the coming weeks, the families participating in the Wasserstoff-Insel Öhringen project (literally "Hydrogen Island of Öhringen") will be able to warm up and cook with a mixture of gas containing 30 percent green hydrogen. The target? Demonstrate how the carrier can already be used today to decarbonize residential consumption without the need for costly changes to the existing infrastructure; both network and consumer side.
In fact, the initiative, led by the company Netze BW, started in 2021 by creating in the municipality of Öhringen an area decoupled from the existing natural gas network. In this sort of island, which includes the headquarters of Netze BW and about 30 families, a two-phase project was launched involving first the company offices and only later private homes.
In the first phase, a methane-hydrogen mixture reached 30 percent in the summer of last year. The second phase started in autumn 2022 with a mixture containing 8% hydrogen to be progressively increased. As project leader Heike Gruener explained to Reuters "Within the next two weeks, we will increase the quota from 8 percent to 20 percent and two weeks later, we will get to 30 percent[…] Of course we are trying to prove that 100 percent hydrogen can also work. But this will not happen before the middle of this decade".
The first such project in Germany, Wasserstoff-Insel Öhringen obtains the vector thanks to electrolyser powered by renewable plants. Then it is temporarily stored, mixed with the natural gas network and injected into the "island network". "The involvement of families – read on the company website – is particularly important for a scenario of network operation as realistic as possible: everyone, in fact, has different usage behaviors and the installed technology is never the same".