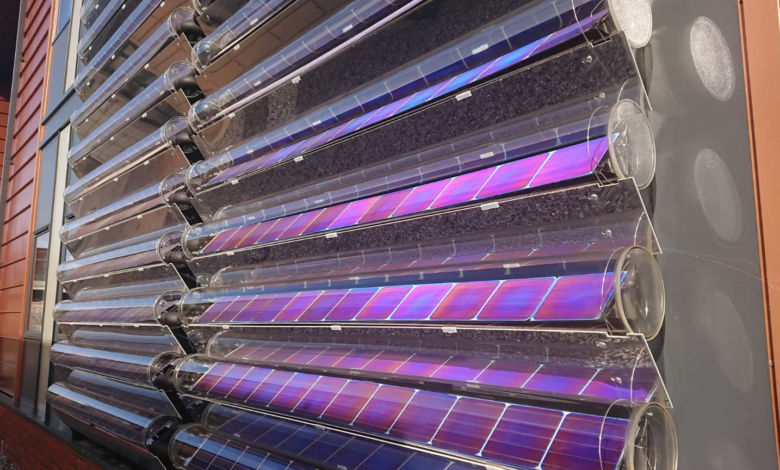 Hybrid solar panels on the Italian market grow
(sustainabilityenvironment.com) – This was discussed in 2015 when the British company Naked Energy signed the first memorandum of understanding to scale its technology and market it. Today, 8 years later, the hybrid solar panel VirtuPVT – which uses solar radiation to produce both heat and electricity – can count on an increasingly large distribution network. The last two agreements in this regard involve the Portuguese Tech4Food and the Greek division of the German Menerga, but in November 2022 had also announced the partnership with the Italian energy services company X3Energy. An agreement, the latter, aimed at further strengthening the position of Naked Energy in the Italian market, where Virtu technology is produced since 2018 thanks to Jabil.
Read also Install solar panels on the roof, as AI helps increase efficiency
On the other hand, Italy is one of the key nations for hybrid solar collectors, especially in terms of system development and marketing. And while it is true that in recent years the number of suppliers specializing in photovoltaic-thermal technology has increased globally, so is Italy's leading position, whose companies are still in pole position in the ranking of the 40 largest producers of PVT panels.
How Virtu Hybrid Solar Panel Works
What is special about this technology? The ability to offer two functions in a single product. Thermal photovoltaic collectors combine photovoltaic modules and solar thermal panels in a single unit. And depending on the operating temperature they can achieve they can be applied at the domestic or industrial level.
In this context, the hybrid solar panel VirtuPVT stands out thanks to its almost unique design. Each collector consists of 5 vacuum tubular elements inside which there are monocrystalline silicon PERC photovoltaic cells. The latter is placed over an aluminum plate that absorbs heat and transfers it to small back channels containing heat transfer fluid, a mixture of water and propylene glycol. Between the tubes are positioned reflectors that increase the energy capture by 40%. According to technical data published by the company, each pipe can develop a thermal output of 275 Wp and an electrical output of 70 Wp.
The special design allows to rotate the collectors, optimizing the performance on inclined roofs, planes or vertical facades. The product can also be connected to a monitoring platform, called Clarity 247, which tracks in real-time thermal and electrical output, any faults and financial and sustainability reporting.