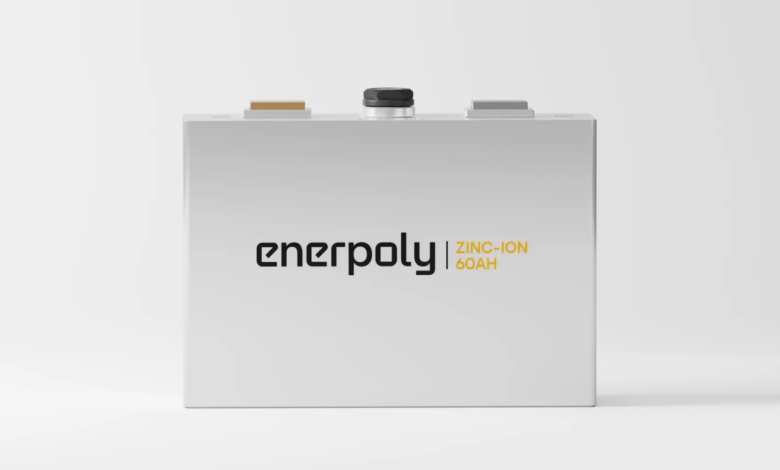 A new generation of cheap and easy-to-install domestic Zinc batteries
Zinc ions instead of lithium ones to offer safe, less expensive, fully recyclable, and volumetric storage devices. This is the premise on which ZincMate moves, a project curated by the Swedish startup Enerpoly and the Austrian EET – Efficient Energy Technology to bring to European homes a new generation of domestic zinc batteries.
The initiative has recently received €870,000 in grants from Eurostars-3, the highly competitive financing program for SMEs, which supports international collaboration in research and innovation. The funds – which bring the total project budget to 1.74 million euros – will help the two young companies to develop and market an innovative zinc ion energy storage solution.
Zn2+ battery, how does it work?
The design is the one developed by Enerpoly. The cell employs metallic zinc as an anode, manganese dioxide as a cathode, and an aqueous-based electrolyte. The company has solved some of the key problems of this technology, starting with the formation of dendrites on the electrodes during use. In detail, the cell offers an efficiency of more than 85 percent and a nominal capacity of 60 Ah. The battery pack, a 3 kW unit, can provide energy for 2-10 hours and is equipped with a BMS management system capable of optimizing performance.
Read also A pinch of zinc for large organic solar cells
In this context, the ZincMate project will implement and demonstrate the feasibility of a system based on such technology to be used at home; including apartments, small living spaces and shared accommodation. The solution will leverage EET technology to create a plug-in product that is easy to install.
"Rising electricity bills and energy security are increasingly worrying issues for Europe," said Eloisa de Castro, CEO of Enerpoly. "Everyone, whether homeowners or tenants, should be able to generate, store and access renewable energy without spending a fortune. ZincMate will offer an economical, safe and easy to use product. Working with EET, we are taking a decisive step towards making clean energy accessible to all".