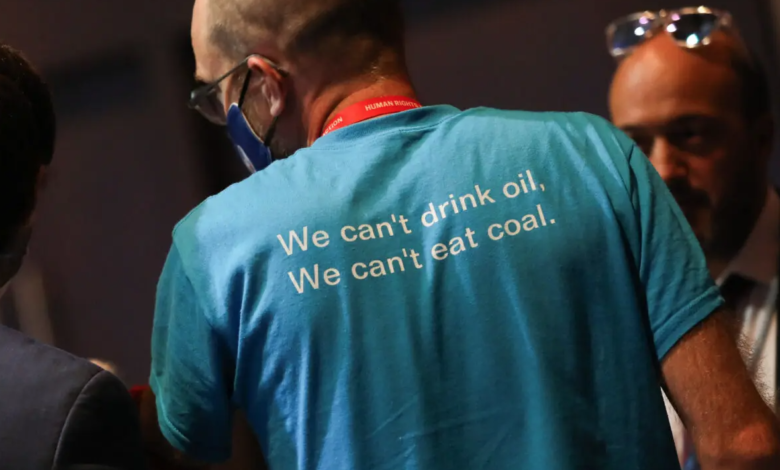 Phase out of fossils added to official EU diplomatic position
Cop28 must focus on the phase out of fossils. The EU has officially set its target for the Dubai climate summit in December in the UAE. This is reflected in the document with the conclusions of the Environment and Energy Diplomacy Council that was held yesterday.
The hole in the water of the Cop27
The gradual reduction (phase down) of the fossils was in the sights of the Twenty-seven already at the Cop27, although not officially. The option did not appear at the beginning of the summit, but was put on the table to counterbalance Brussels' concessions on the loss & damage mechanism, the hottest topic debated in the two weeks in Sharm el-Sheikh.
The issue was actually raised by India, which was looking for a way to ease the pressure a little. The year before, in Glasgow, he had demanded and obtained, at the last second, that the phase-out of the coal become a more bland phase down. To rebuild an image – and put pressure on other countries not so dependent on coal as New Delhi – he had supported the extension of the reduction of fossils.
Europe has therefore seized the opportunity and taken up the issue. With excellent results: at COP27, according to EU chief negotiator Frans Timmermans during the final plenary, Europe was able to build a coalition of 80 countries – a large number of them – in favour of the measure. But the rotating presidency entrusted to Egypt refused to include the option even in one of the draft final communiqués.
Nothing less than the fossil phase-out
Head to Dubai, Brussels decides to ask for more. The phase down becomes phase out, perhaps only to have more room for manoeuvre in the negotiations and "allow" to water down the text back to a simple reduction. The fact is that the European position is now written in black and white in the document describing the EU's diplomatic priorities. It includes the commitment to peak emissions within a few years, in line with the science of the IPCC, safeguarding the role of gas as a transition energy.
"The Council considers that dependence on fossil fuels makes countries vulnerable to market volatility and geopolitical risk and that the transition to a climate-neutral economy will require the gradual phasing-out of global fuels unfelled fossils, according to the IPCC definition, and a peak in their consumption already in the short term, while recognising a transitional role for natural gas. The EU will promote and systematically urge a global shift towards unaltered fossil fuel-free energy systems well before 2050," the conclusions state.