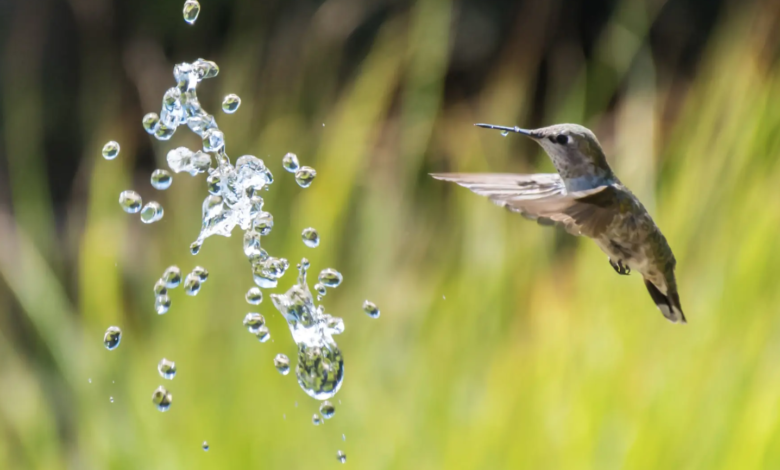 22 March is World Water Day
(sustainabilityenvironment.com) – Water must be at the center of action for the environment and climate. Dysfunctions in the entire water cycle are undermining the progress of all major global issues. From health to hunger, from gender equality to employment, from education to industry, from disasters to peace. This is why it is necessary to "accelerate change": this is the theme of World Water Day 2023, which is celebrated as every year on March 22.
A hummingbird for World Water Day 2023
Since 1993, every year, on March 22, the World Water Day is celebrated worldwide. The anniversary was established by the United Nations Resolution A/RES/47/193 on the basis of the decisions taken the year before in Rio de Janeiro during the United Nations Conference on Environment and Development, better known as the Earth Summit, the first world conference of Heads of State on the environment.
Read also World Water Day 2022, the most valuable water hides
The purpose of World Water Day is to catalyze concrete actions to promote awareness of the importance of protecting water resources. For World Water Day 2023, UN Water, the UN body that organizes the day, launched the global campaign Be the change. The symbol is a hummingbird and wants to emphasize the importance of individual and small-scale actions to achieve global change. The choice of this species of bird comes from a history taken from the tradition of the Quechua people, native of present-day Peru.
"One day a fire broke out in the forest. All the animals were saved. They stopped at the edge of the fire, looking at the flames with terror and sadness. Above their heads, a hummingbird flew back and forth to the fire, over and over again. The larger animals asked the hummingbird what he was doing. "I'm flying to the lake to get water and help put out the fire". The animals laughed at her and said, "You can't put out this fire!". The hummingbird replied, "I do what I can".