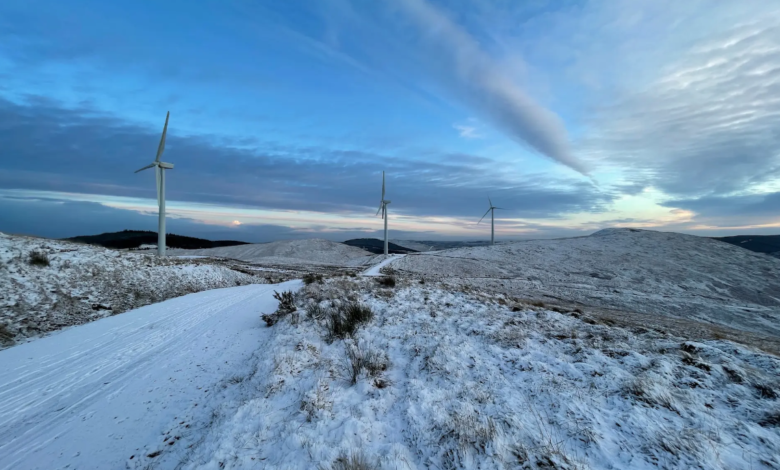 The great march of British wind power
Not one or two days of record, but an entire quarter. The UK energy year begins with renewables, with the production of wind power in the UK that has exceeded that of gas. The UK turbines had already performed well, helping the country move away from coal energy. But today the wind does more and for the first time in the history of the kingdom surpasses the thermoelectric gas production for three consecutive months.
The data are those processed by the Imperial College of London and released by Drax as a preview of its usual report Electric Insights (commissioned quarterly to the Imperial). The figures clearly show that in January, February and March 2023 British wind energy supplied almost a third (32.4%) of the country's electricity. Exceeding natural gas by 0.7 percentage points.
"The renewable energy revolution has transformed the way Britain gets electricity, making our electricity grid cleaner and greener," said Dr. Iain Staffell, scholar of the British university and main author of the quarterly reports Drax Electric Insights.
Renewable at 42% of production
In detail, British turbines generated 24 TWh in the first quarter of 2023, "enough to load over 300 million Tesla Model Y," writes Drax. Thanks to a growing activity for wind turbines (wind production was 3% higher than in the first three months of 2022) and a simultaneous decrease (-5%) in gas.
All in all this means that the British wind power together with other renewable generated 42% of UK electricity production. Fossil fuels received a 33% share, leaving the rest to nuclear plants to import energy. "Within a decade the UK has almost completely cut out coal, having relied on that fossil fuel for over a century," Staffel added. "There are still many obstacles to reach a network completely free of fossil fuels, but overcoming wind energy on gas is a key event and shows what can be achieved when governments create a good environment for investors in clean technology".