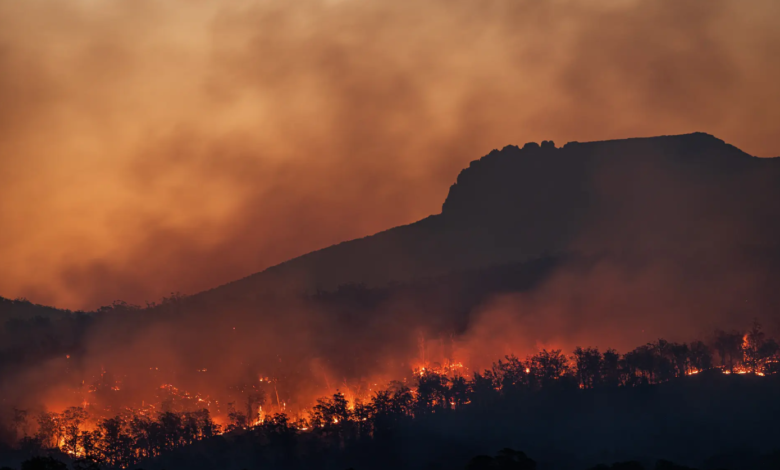 Global Annual to Decadal Climate Update
(sustainabilityenvironment.com) – The weather forecast for the next 5 years does not promise anything good. According to the WMO, the United Nations World Meteorological Organization, we will have to expect rising global temperatures and new records in the mercury column. With a growing risk (66%) of exceeding, albeit only temporarily, the dreaded 1.5 ºC threshold of global warming on pre-industrial temperatures.
Are we already past the point of no return? Not really. The predictions of the WMO, contained in the new Global Annual to Decadal Climate Update, refer to annual and temporary increases, while the tipping point identified by the scientific world is linked to a permanent increase of 1.5°C.
What is certain is that the predictions give us wide underdogs and the Planet is preparing to score other bad climate records. For the organization it is probable to 98% that at least one of the next five years if not all the five years is the hottest ever recorded. "An episode of El Niño should develop in the coming months. Together with anthropogenic climate change, it will bring global temperatures to unprecedented levels," said OMM Secretary General Prof. Petteri Taalas. "The impacts on health, food safety, water management and the environment will be considerable. We must prepare".
Global temperatures rise, the main WMO forecasts
According to the document, between 2023 and 2027 the average temperature near the Earth's surface should be 1.1°C to 1.8°C higher each year than the average of the period 1850-1900, taken as a reference because it predates the industrial era. El Niño, a natural phenomenon that, by warming the eastern and central southern waters of the Pacific Ocean, triggers ripple effects throughout the planet, will also play an essential role in increasing global temperatures.
read also Global warming reshuffles Europe's climatic zones (and more)
The temperature record set in 2016, a year marked by an exceptionally strong El Niño, has a high chance (98%) to lose the record, beaten by "at least one" of the next five years. And the 2023-2027 five-year period could also be warmer than the previous one.
"Global average temperatures are expected to continue to rise, moving further and further away from the climate we are used to," said Dr Leon Hermanson, an experienced scientist at the Met Office who led the report. In addition, rainfall patterns projected for the average from May to September 2023-2027, compared to the average 1991-2020, suggest an increase in rainfall in the Sahel, northern Europe, in Alaska and northern Siberia and a reduction in rainfall this season on the Amazon and parts of Australia.