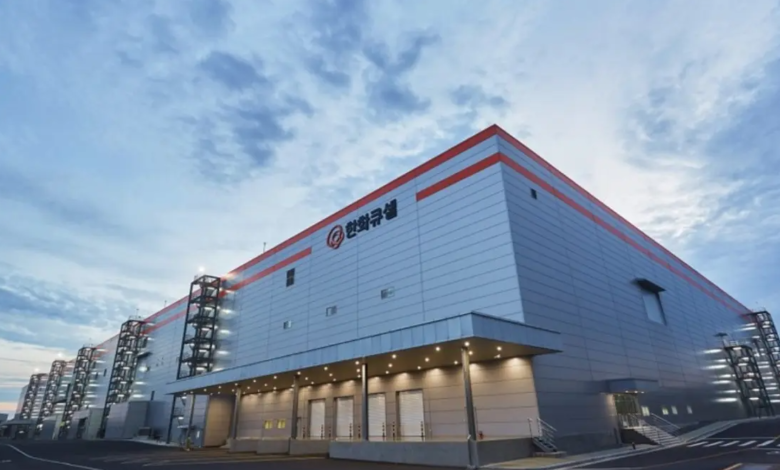 Tandem solar cells in perovskite, from laboratory to factory
(sustainabilityenvironment.com) – Perovskite-silicon coupling is the great promise of the photovoltaic market, thanks to cell efficiencies already today above 30%. But the road to mass diffusion is still long. A first and important step forward has been made in these days Hanwha Q Cells, one of the largest suppliers of photovoltaic products globally, "divided" between South Korea (where it has its headquarters) and Germany (where its Technology and Innovation centre is located).
The company, which boasts several international production plants – distributed between South Korea, Malaysia and China – is ready to build a first plant for the mass production of tandem solar cells in perovskite. On May 16, Hanwha Q Cells announced that it will invest 136.5 billion won (about $100 billion) in a pilot line at its plant in Jincheon, North Chungbuk Province.
Silicon- perovskite tandem solar cells efficiency limit to 44%
The operation comes after the results of its German Technology and Innovation Centre, which operates a small-scale pilot production line exclusively for research and development purposes. But for Hanwha Q Cells it's time to get serious and transfer the lab results to the market. The goal is to produce tandem solar cells perovskite from the second half of 2026. Hanwha Q Cells expects to offer a technology 16% more efficient than topcon or heterojunction (HJT), currently the most competitive products on the photovoltaic market. On the other hand, industry research estimates that the theoretical limit efficiency of a perovskite silicon tandem cell is 44%, or 1.5 times that of a conventional crystalline silicon single unit.
"The tandem solar cell pilot in perovskite will be a milestone for Hanwha Q Cells to lead the technology leadership in the photovoltaic industry," said Koo-Young Lee, the company's CEO. "We will start mass production of tandem cells with the same level of quality and efficiency".