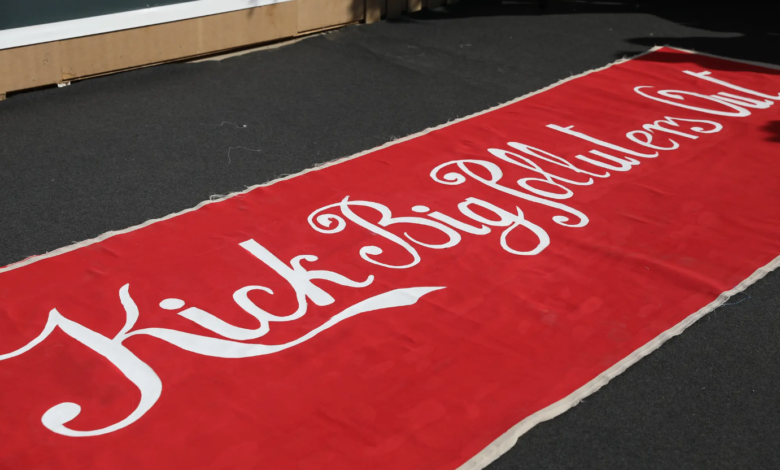 New criticism against al-Jaber, the president of COP28 appointed in January
The president of COP28 al-Jaber must leave. His role at the head of the UAE state-owned oil company Adnoc, which will host the climate summit in December, is incompatible with his role as "arbiter" of the negotiations. A real Trojan horse of the fossil lobby. They can already count on a rather cumbersome and growing presence at every Cop.
More than 100 US Congressmen and MEPs from Strasbourg are calling for this in a joint letter to President Biden, the President of the von der Leyen Commission and UN Secretary-General Guterres.
No more fossil lobbyists: new criticism of the president of COP28
"At this time of great urgency, we must break down the barriers that have prevented us from pursuing strong global collaboration to tackle climate change – reads the letter – One of the biggest obstacles to strong climate action has been and remains political influence and obstruction of the fossil fuel industry and other major polluting industries".
For politicians, most of whom come from the Left and the Greens, with few Socialists and Democrats and only one name from the People's Party, the US and the EU must put pressure on Abu Dhabi to change the president of COP28. But not only that: they must also reduce the presence of fossil lobbyists and more generally limit the influence of polluting industries on climate negotiations. Adopting "concrete rules".
"We have seen their negative influence in our national institutions; oil companies and their supporters have spent billions of dollars lobbying the European Parliament, other European institutions and the Member States and the US Congress, in order to hinder or weaken climate policy for years," they point out in their letter.
This is the first time that coordinated action of this magnitude has been taken by policy to limit the influence of fossil industries on climate negotiations. An initiative that comes a few weeks after the goal of getting Cop28 to approve a phase out of fossils seems to have finally passed, thus improving the target set at the Cop26 in Glasgow with the global phase down of coal. The president of COP28 immediately blocked the attempt by talking, rather, of "phase out of fossil emissions": a creative way, that of al-Jaber, to continue to extract oil and especially gas, keep fossils in the energy mix of states, and simply hope that some technological solution will reduce a share of the emissions generated.