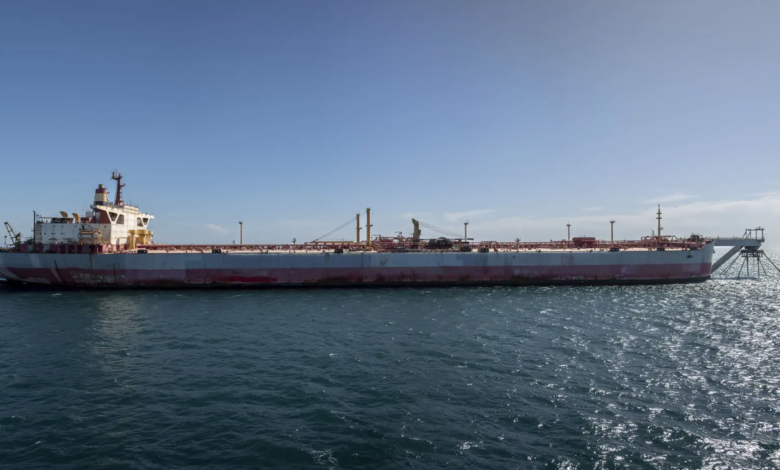 It would have been the worst environmental disaster in history after Deepwater Horizon
– The longest truce in eight years of war in Yemen avoids the greatest environmental disaster in history. The safety operations of the Safer oil tanker. Now abandoned since the beginning of the conflict are about to begin. Without any maintenance. And still loaded with 1.1 million barrels of oil. They risk ending up spilled into the sea.
For years, the United Nations has been trying to mobilize international donors to raise the 129 million dollars needed to empty the tankers of Safer oil tanker. Just reached figure, that it has allowed to direct towards the port of Ras Isa, where the Safer was in service as ship for Floating Storage and Offloading (FSO), the tanker Ndeavor and a unit of technical support of the Boskalis/SMIT.
"I am thrilled to be on the #FSOSafer website aboard the Ndeavor with the Boskalis/SMIT team. After 2 years of political work, fundraising and UNDP project development, the water operation is about to begin! #StopRedSeaSpill", wrote on Twitter the UN coordinator for humanitarian operations in Yemen, David Gressly.
The history of the oil tanker Safer
Excited to be at the site of the #FSOSafer aboard the Ndeavor with the Boskalis/SMIT team. After 2 years of political groundwork, fundraising and UNDP project development, the operation on the water is set to begin! #StopRedSeaSpill pic.twitter.com/uB0GYTufPw

— David Gressly (@DavidGressly) May 30, 2023
Safer had been in service off the Yemeni port of Ras Isa on the Red Sea since 1988. The discovery of oil in the Arab country and the development of the necessary infrastructure for exports made the government of the time opt for a floating platform, a ship moored offshore that works as a crude oil depot. The outbreak of the last war in Yemen, between late 2014 and March 2015, freezes the operations of the oil terminal but also maintenance.
Ras Isa and the nearby port of Hodeida are one of the hot spots of the conflict between the rebel factions of the Houthi and the militia supporting the central government, which has retreated to the provisional capital of Aden. Hodeida was the only point of entry for humanitarian aid in the country: controlling it means getting your hands on goods to be distributed to the population to gain consensus (and to manage the corruption-related aid ring).
Meanwhile, the situation of the oil tanker Safer is getting worse. Seawater corrodes the boat, which according to some experts is even at risk of explosion. The danger of oil spilling into the sea is real. It would have been an environmental disaster of unprecedented proportions for an oil tanker. Second, for potentially spilled crude, only at the Deepwater Horizon disaster in the Gulf of Mexico which poured more than double the oil contained in the Safer into the water.