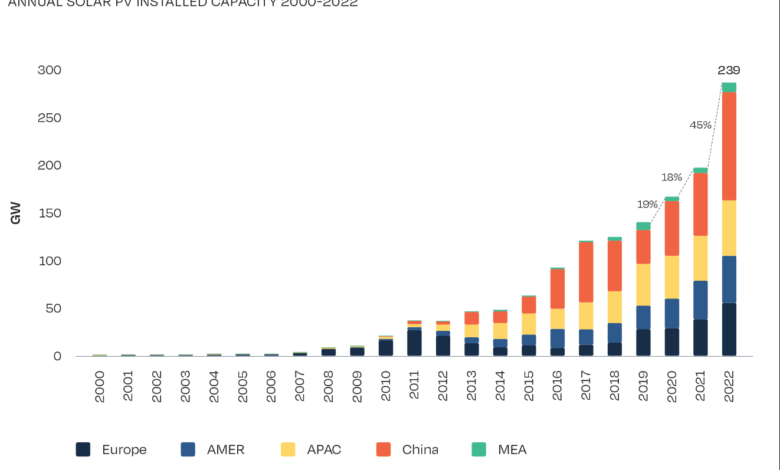 New global solar capacity, the 2022 record will be beaten by 2023
(sustainabilityenvironment.com) – 2022 was a record year for the world photovoltaic market. With 239 GW of new installed solar capacity, of which 118 GW on roofs and roofs, the sector marked the new annual record for the tenth year in a row. The explanation is simple: despite increases in LCOE (due to supply chain difficulties and inflation) producing electricity from the sun remains cheaper and more versatile than turning to fossil fuels. Increasing security and energy self-sufficiency.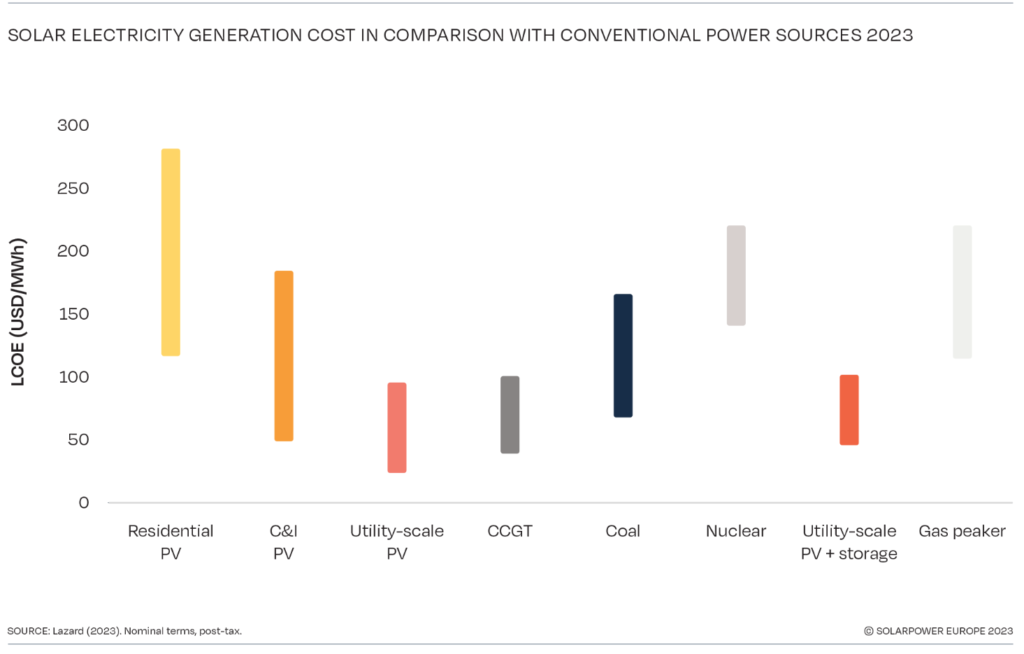 This is explained by the latest global market outlook from solarpower Europe presented this morning in Munich. "The world has understood that fossil fuel crises are the crises that never really disappear," said Aristotelis Chantavas, President of Solarpower Europe. "Now more than ever, people all over the world are turning to photovoltaics. In a year marked by the energy and climate emergency, solar hope continues to shine".
The Global Market Outlook 2023
According to the authors of the Global Market Outlook, with over 1.2 TW of solar energy installed today at a cumulative level around the world, photovoltaics can generate as many as 1,612 electric TWh in a year and forecasts for 2023 are even more optimistic. Experts estimate that by the end of the year the compartment will add 341-402 GW of new solar capacity. Despite the excellent prospects, the challenges are not over. The limited capacity of the electricity grid and the lack of flexibility or accumulation tools at the national level represent a critical risk for the global solar transition. Of the 26 most important countries in terms of photovoltaics, 20 report bottlenecks in the electricity infrastructure.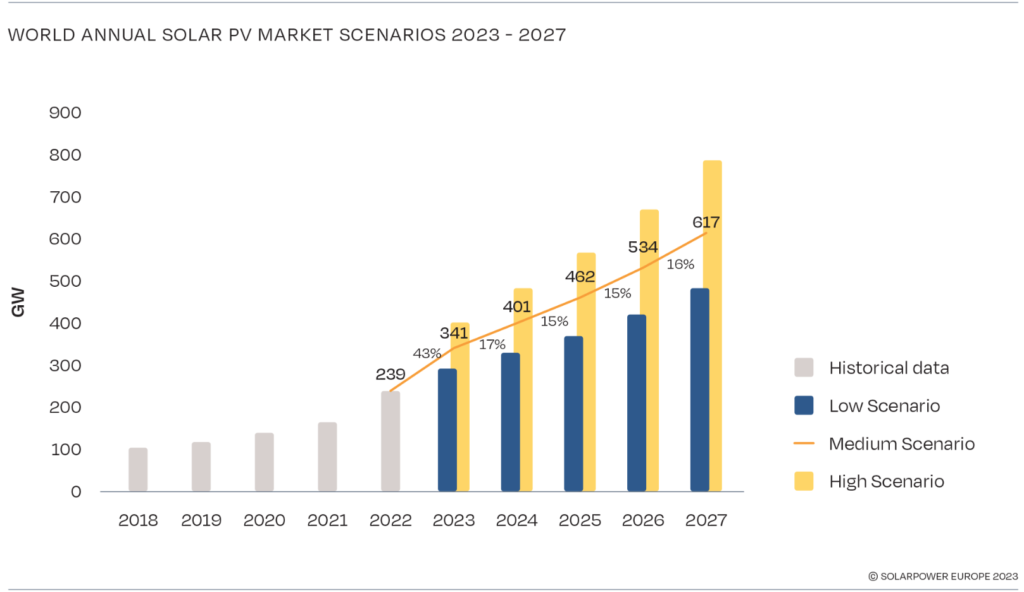 "Networks and flexibility are the dormant giant of the energy transition, and the giant is waking up," said Michael Schmela, director of Market Intelligence at solarpower Europe. We are installing huge amounts of solar energy and we must be able to use it when we need it. Governments around the world must make upgrading their electricity and storage infrastructure a political priority".
read also SolarPower Summit 2023: Get ready for solar
This year's Global Market Outlook focuses on Southeast Asian photovoltaics. With a total solar capacity of 32 GW the region dominates unchallenged, despite the fact that in 2022 it installed "only" 3.4 GW (in 2021 there were 4.2 new photovoltaic GW).