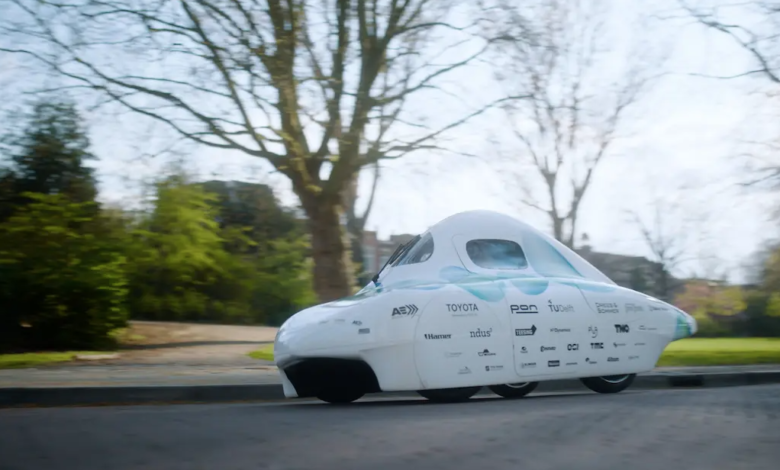 Improved efficiency and robustness of innovative Dutch hydrogen city car
(sustainabilityenvironment.com) – It's "just" a concept car and it's highly unlikely you'll see it on the market, but the Eco-Runner XIII is one of the best products of sustainable mobility. The result of a student project by TU Delft – the largest and oldest Dutch technical university – Eco-Runner XIII is the latest edition of an innovative hydrogen city car, designed for "inspire and activate the public to play a more significant role in the energy transition". "The car – reads the website of the initiative – is a physical representation of how efficient mobility can be and how safe, economical and efficient it is to use hydrogen as fuel".
The project was born in 2005 with the ECO1 model and every year a multidisciplinary team of students remodels, improves and when necessary completely renews the medium in the name of greater operational efficiency. So much so that today the special Dutch concept car is more than a hundred times more fuel efficient than modern fossil fuel vehicles.
But Eco-Runner XIII isn't just 18 years of commitment to innovation. These days the hydrogen city car has also earned a place in the Guinness World Record, reaching the highest distance ever driven with a full for its category. Work began in February 2023, when the student team returned to the vehicle, improving robustness, lightness and aerodynamics. "We focused on strengthening the Eco XIII chassis, making sure it didn't become unnecessarily heavier, which would have a negative impact on efficiency," the students explain. "It is essential that the car works well by pushing the limits based on a balance of endurance, power and construction".
Put to the test on the Immendingen track in Germany, in three days of driving the hydrogen city car has covered 2,488.45 km with 950 grams of H2 in the tanks. Exceeding 432.45 km, the value needed to score the new world record.