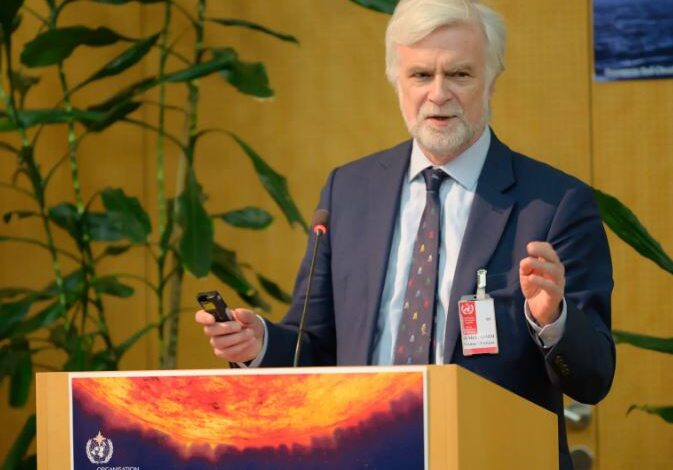 The 1.5 degree threshold should be exceeded "in the first half of the 1930s"
(sustainabilityenvironment.com) – We will exceed the threshold of 1.5 degrees because states have not approved sufficiently ambitious climate policies. Jim Skea, the new president of the Intergovernmental Panel on Climate Change (IPCC), elected on 26 July to the summit of the body that produces the reports that guide governments' choices on climate and energy.
The incoming IPCC chair Jim Skea says the world will overshoot the Paris deal's environmental target pic.twitter.com/65KoJ18oLt

— Reuters (@Reuters) July 27, 2023
"Our colleagues at Working Group 1 on physical science [of climate change] are very clear that they expect us to reach 1.5 degrees around 2030, or in the early 1930s," was one of his first statements. "I think we are now bound to a certain degree of overcoming" of the global warming target set by the Paris Agreement. A forecast that has recently been confirmed by some scientific work. An April 2022 study by the Max Planck Institute for Meteorology in Hamburg, based on data provided by the IPCC, has calculated that the overshoot should take place around 2035 and that, even if we exceed the threshold of 1.5 º C of a few decimals, we will not return below that threshold before 2070.
Read also Hot record of July 2023: we lived our first month at about +1.5°C
"In the best-case scenario, we can start to lower the temperature again," below that threshold, Skea added. A phrase that effectively offsets the most favorable emissive scenario (the C1) among those presented only 2 years ago in the AR6 WG1, that is the first part of the 6° IPCC report update.
What didn't work out? Governments "have not implemented policies ambitious enough to achieve the objectives of the Paris Agreement. This is absolutely certain", said the British scientist in video link from Nairobi, where the vote that saw him prevail against the Brazilian Thelma Krug. As a result, it is unthinkable today to remove fossils from certain sectors in a very short time, such as transport by ship and air. This means that a certain amount of CO2 sequestration from the air will be needed in the future, he added.