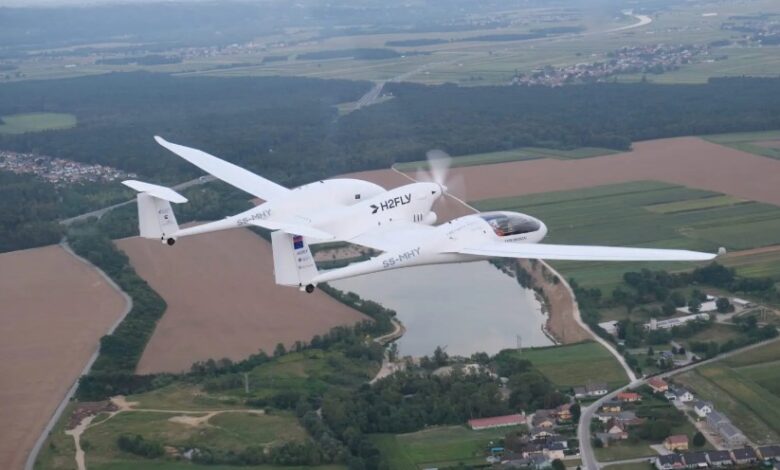 H2FLY's successes in aerial sustainability
The first liquid hydrogen flight with pilot on board ever performed in the world, was a success. This was announced by the team of H2FLY, a company that is working to bring to market an advanced (and certified) electric hydrogen engine for aircraft. The tool to achieve this goal is called HY4 and is the prototype fuel cell aircraft that since 2016 is carrying out the company's research.
Liquid hydrogen flight, the challenges
It is not the first time that HY4 is speeding through the skies but the tests carried out by the group in recent days in Maribor, Slovenia, have something unique. As the company itself explains, it is the first piloted flight of an electric plane powered by liquid hydrogen.
This fuel presents more challenges than advantages on paper. Despite transporting about 2.8 times more energy by weight of traditional aviation fuels, on the volume front its energy density is very low. In other words, the on-board tanks must be much larger than the conventional ones. Not only that. Keeping H2 in liquid form requires extremely low temperatures, which therefore require hyper-efficient cryogenic and insulating storage systems.
Up to 1500 km of flight range
These problems seem to have been solved by the special tank designed and integrated by H2FLY together with Air Liquide. The result? The H2FLY team completed four liquid hydrogen powered flights as part of its test campaign, including one that lasted over 3 hours. Air tests indicate that liquid hydrogen flight may have twice the range of travel with hydrogen gas. In the case of the HY4 the maximum range has gone from 750 km to 1,500 km.
"This result marks a watershed in the use of H2 to power aircraft. Together with our partners, we demonstrated the feasibility of liquid hydrogen to support emission-free flight at medium and long range", said Professor Josef Kallo, co-founder of H2FLY. "Now we look forward to expanding our technology for regional aircraft and other applications, starting the fundamental mission of decarbonising commercial aviation".