Climate Change
Sea heat waves are 20% more intense and 2 times longer deep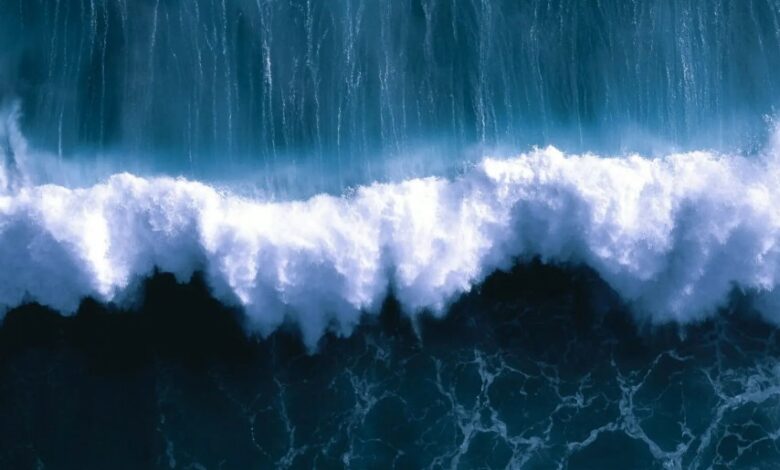 The study published in Nature Climate Change
(sustainabilityenvironment.com) – This year global ocean temperatures have reached unprecedented levels since the beginning of the time series. At the beginning of August, the thermometer reached 20.96 ºC beating the figure of March 2016. While in the summer the North Atlantic also scored a new record at 25.19 C and an anomaly for the month of August double compared to the previous record (0.94°C vs 0.48°C in August 2010). The risk of sea heat waves has therefore risen to the highest levels. But the most severe impacts could be localized deeper, not to the surface. And continue for longer, even when the temperatures in the first meters of the water column return to normal values.
Over 25 years of marine heat wave data
This is stated in a study published in Nature Climate Change and coordinated by the University of Algarve in Faro, Portugal. Analyzing the data of the period 1993-2019, the authors have established that the waves of sea heat are more intense (up to 19% more) to the depth of 50-200 meters and that their duration can reach double the more you drop in altitude.
With "particularly worrying" impacts on marine biodiversity in 22% of the oceans. In these portions of the sea, in fact, the band of maximum exposure to waves of sea heat intersects with the "hot" limit in the distribution range of many species. In other words, in that portion of the water column many species thrive today that are already at their maximum bearable heat. And they are more vulnerable to change. A sea heat wave, therefore, can prevent them from living in that belt. The waves of "submarine" heat, therefore, can guide the changing patterns of biodiversity.
Conditions that can also very closely affect the Mediterranean and Italian waters. After the intense heat wave of summer 2022, 2023 also made the seas around the peninsula boiling. Anomalies in July reached 5-6 ºC above the historical average. In the Gulf of Taranto the thermometer reached 30 ºC.