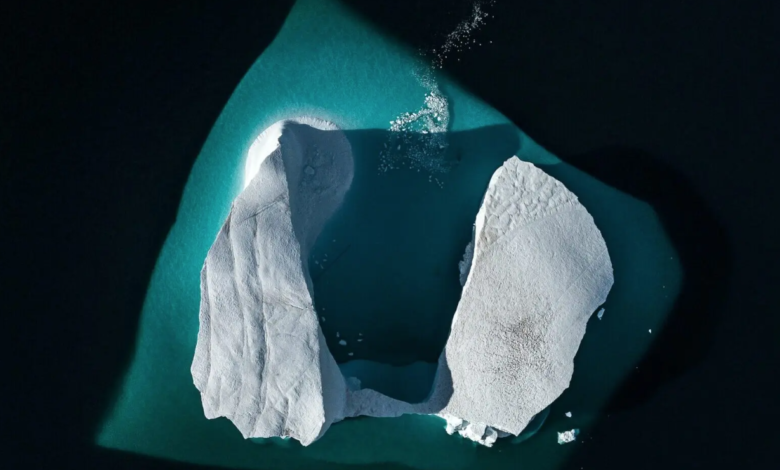 It is the 6th worst year since 1979 for the extension of Arctic ice
(sustainabilityenvironment.com) – At the height of the Arctic summer, the North Pole lacks almost 2 million square kilometers of ice compared to the 1981-2010 average. A surface 7 times the size of Italy. It is not the worst result ever for the extension of Arctic ice but the data is very close. 2023 is the 6th worst year since the measurements.
Each decade the North Pole loses 12.5% extension
Compared to 2012, when the Arctic ice sheet recorded its lowest ever, this year the Arctic ice is just 840,000 km2 larger, for a total of 4.23 million km2. Eleven years ago the covered area had stopped at 3.39 million km2. A data, the one announced today by the National Snow and Ice Data Center of the United States, confirms the strong negative trend in progress.
Considering the values since the start of the satellite monitoring of the Arctic ice, in 1979, until the 2023 figure, the trend is of a very marked reduction in the extension of the ice cap: every decade it is reduced by 12.5%. On average, each year the North Pole shrinks by 77,800 km2.
The minimum for this year came on September 19, 5 days later than average. But the fluctuations in the climate could lead to new, later breakups. "As the sun continues to subside on the horizon, the air temperature will drop further, expanding the ice extension during autumn and winter. However, with significant areas of low ice concentration, a late-season storm can compress sea ice and still reduce its extent," the NSIDC stresses.
read also A hidden river accelerates the melting of the Antarctic ice sheet
According to the latest IPCC estimates, the Intergovernmental Panel on Climate Change, the first entirely Arctic ice-free summer should arrive around 2050. However published in June of this year suggests that total Arctic ice melting will defpen before the middle of the century, and it could happen as early as the 1930s, two decades in advance. And in any emissive scenario, even the one considered most optimistic by the IPCC.