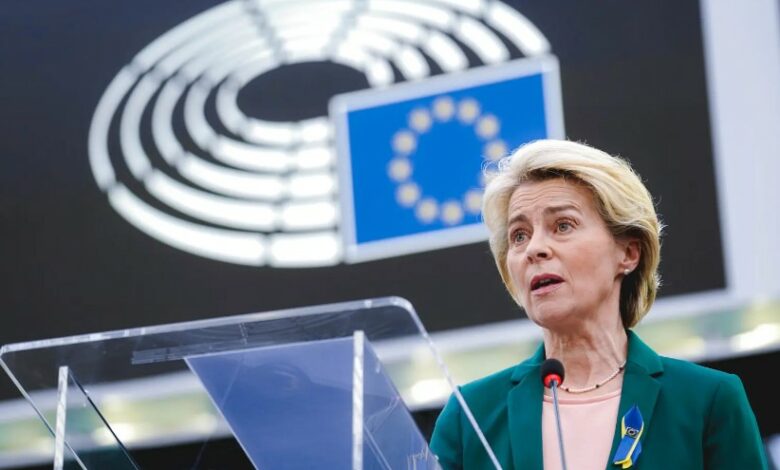 It is worth a 57% reduction in greenhouse gas emissions to 2030
– Green light for the Renewable Energy Directive (RED), with which the share of clean energy in the European mix will rise in 2030 to 42.5-45%, and the initiative ReFuelEU aviation to decarbonise air transport. These are the last two big pieces of the Fit for 55 package, the barrage of green measures presented by the Commission in July 2021 and the backbone of Ursula von der Leyen's Green Deal.
How many fewer emissions is the Fit for 55 package worth?
With the ok of the Twenty-seven arrived today, the Fit for 55 package is complete and will bear fruit in the coming years. Effects that, according to the calculations of the European executive, should bring the reduction in emissions of the continent to -57% by the end of the decade. Two percentage points more than estimated at the beginning, thanks to the revisions made in the race to accelerate the transition with the outbreak of war in Ukraine and the stop to gas supplies from Russia.
"The EU now has legally binding climate targets covering all key sectors of the economy," the Commission writes in a note. "In view of the crucial UN climate conference COP28 and next year's European elections, This legislative package demonstrates that Europe is delivering on its promises to citizens and international partners to pave the way for climate action and shape the green transition for the benefit of citizens. and industries".
Promises that could have a stronger international echo when, next week, the Environment Council must set its final position to be enforced at the Cop28 in Dubai in December and draw up the new National Voluntary Contributions (NDC) to deposit at the UNFCCC.
"The European Green Deal is bringing the change we need to reduce CO2 emissions. It does so with the interests of our citizens in mind and by providing opportunities for our European industry," stresses Commission President von der Leyen. "Legislation to reduce our greenhouse gas emissions by at least 55% by 2030 is now in place and I am very happy that we are on the right track to overcome this ambition. This is an important signal for Europe and our global partners that the green transition is possible and that Europe is keeping its promises"