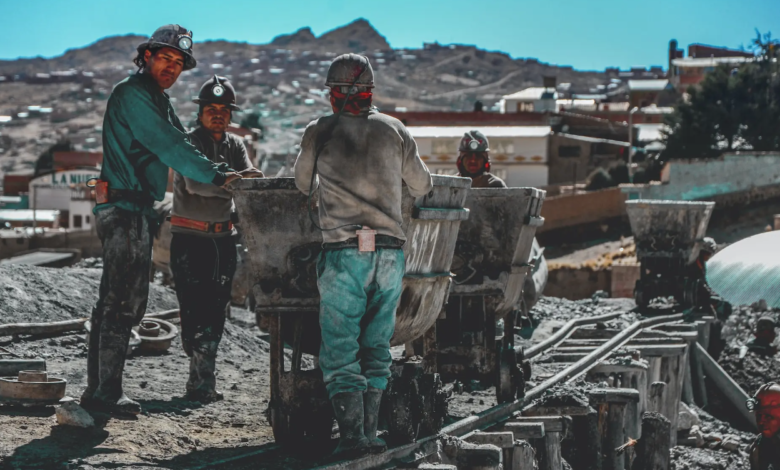 The analysis of GEM on 4,300 active or proposed mines
The inevitable decline of the coal industry will cost the jobs to 100 people a day by 2035. In 2050, the number of people left behind will rise to 1 million. But also faced with this prospect, the plans to ensure a fair and dignified transition to the workers flee.
The numbers put them in the column Global Energy Monitor by analyzing the estimated closing date, maximum lifespan, and estimated production volumes of 4,300 coal mines already in operation or proposed worldwide. Overall, sites screened produce 90% of the fossil fuel market today.
The numbers of the global coal industry
Overall, 2.7 million workers in the coal industry are potentially affected by the energy transition. Of these, those destined to lose their jobs for the closure of mines are 500,000 already by 2035. Within this decade, there are about 170,000 "forward" jobs.

China and India, which together account for 2.2 million workers in the coal industry, account for more than 80% of the world total. China has more than 1.5 million coal miners producing more than 85% of its coal, which accounts for half of world production. The northern provinces of Shanxi, Henan, and Inner Mongolia extract over a quarter of the world's coal and employ 32% of the global mining workforce or about 870,400 people.
But GEM's analysis shows that most sites that will close in the next 20 years – even state-owned sites – have no transition plan for workers. "The coal industry has a long list of mines that will close in the short term, many of which are state-owned enterprises with state participation. Governments must take their share of the burden to ensure a managed transition for workers and communities as we move towards a clean energy economy," Tiffany Means of GEM remarks.