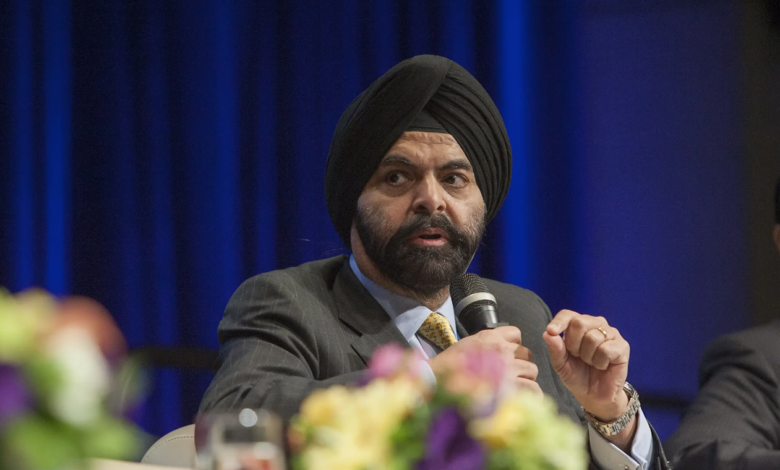 President Banga: "Financing a different world in which our climate is protected"
(sustainabilityenvironment.com) – More than 15 billion dollars per year in loans linked to green projects. Additional resources may be added as the reforms in the pipeline on the loan mechanisms see the light of day. It is the first concrete effect of the World Bank's change of course to combat the climate crisis. The institution led by Ajay Banga has just extended its mandate to fully include climate change and its impacts on the world.
An enlargement that finally takes charge of the "existential" threat of the climate crisis to carry out the original mission of the institution created in Bretton Woods to ensure global governance of the economy after the Second World War: combating poverty.
World Bank priorities include the climate crisis
"We are facing a decline in progress in the fight against poverty, an existential climate crisis, food insecurity, fragility, a first-time pandemic recovery, and we feel the effects of conflicts across the front", said Banga last Friday during the annual plenary meeting of the World Bank. It is a "perfect storm of intertwined challenges and geopolitical complexity that together aggravate inequality".
For these reasons, Banga continues, "We must find a way to finance a different world in which our climate is protected, pandemics are manageable – if not preventable – food is abundant and fragility and poverty are defeated".
The idea – supported, indeed promoted, by some countries including the United States and Germany – is that the World Bank becomes an additional and complementary tool for climate finance. But before we can actually become operational on the climate crisis front, we need additional resources. Which must be made available by the states.
In practice, the new climate finance flow could be facilitated by a new system of loan guarantees, allowing the institution to disburse more funds than at present. Or a mechanism that collects new resources by issuing special bonds from the World Bank.