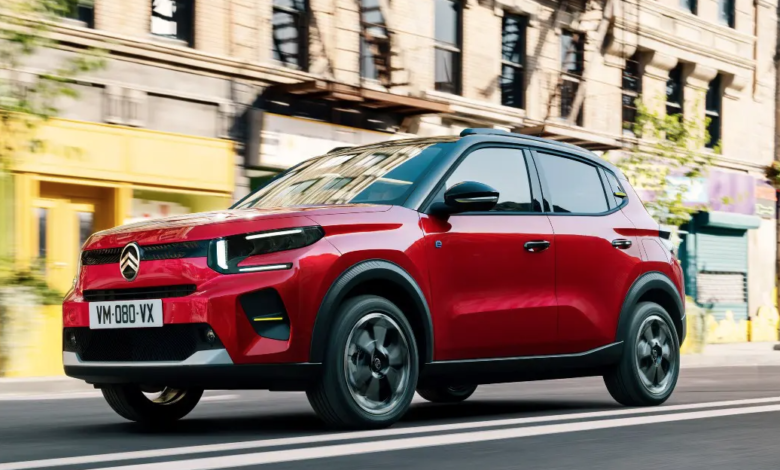 Building cheaper electric cars is becoming an imperative for all automakers
It could be among the cheapest electric cars and it is proposed to make a leap to the category. The new Citroën ë-C3, presented on October 17, is the new model of the French company available from 23,900 euros in the entry-level version.
It mounts a lithium iron phosphate battery and is the first time that the Stellantis group has focused on these materials for an electric vehicle. The battery is 44 kWh and guarantees a driving range of up to 320 km. The 100 kW DC fast charging capacity "allows you to switch from 20 to 80% of the capacity in 26 minutes", explains the company in a note. The standard AC charging, however, allows the transition from 20% to 80% in 4h10 using a power of 7kw, or 2h50 if a power of 11kw is available. The supplied cable allows easy access to domestic and public charging facilities.
According to Citroën, "With its 83 kW engine and fully automatic transmission allowing acceleration from 0 to 100 km/h in about 11 seconds and a top speed of 135 km/h, the new ë-C3 offers more than enough power and performance to cope with daily driving and traffic, especially in urban and suburban environments"
On the market will arrive another version with a range of 200 km in 2025, at a starting price below 20 thousand euros. An attempt to attack competition is rather ambitious.
"Offering accessible vehicles has always been a fundamental element of Citroën's DNA," says Thierry Koskas, General Manager of the car manufacturer. "However, customer expectations have changed, especially with the rise in popularity of SUVs and the growing desire to drive in electric mode within our cities. Citroën dares to do just that with Nuova ë-C3 100% electric, intended for European buyers. A new B-segment car, modern and comfortable, fully equipped, specifically designed and produced in Europe, and extremely accessible".