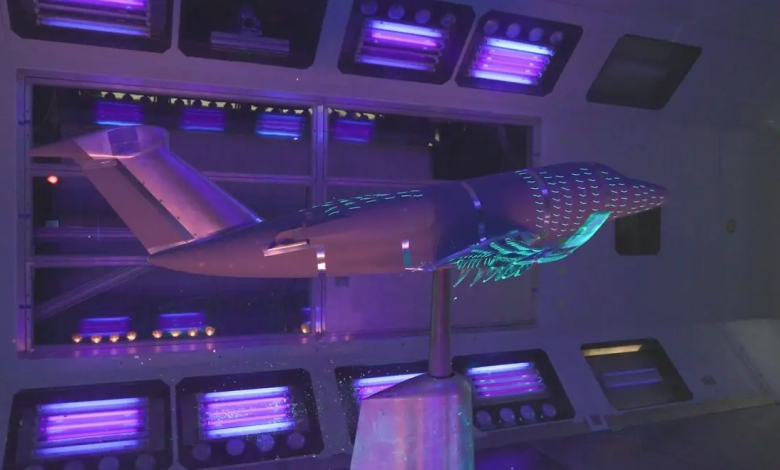 From the study of birds, new wings bioinspired to active control
(Sustainabilityenvironment.com) – Further steps forward have been made for the new system of wing active control signed Airbus. The European manufacturer is working on a project aimed at imitating the behavior of bird's flight and the latest tests in the wind tunnel have confirmed the goodness of the initiative.
What is it about? eXtra Performance Wing the system launched last September with the purpose of improving the aerodynamics and the performance of the wings and thus reduce aircrafts emissions. The project is associated with another Airbus initiative, the AlbatrossOne, which in 2019 saw the company fly an airplane in scale with flapping wings, bioinspired by those of the albatross. Hence the idea of creating new components were able to actively adapt the morphology to flight to optimize aerodynamics, in a similar way of birds.
Read also The first A380 powered by 100% sustainable aviation fuel takes flight
"The 3D model partially printed for the wind's gallery – expertly built by the aerodynamics team at the Airbus facility in Bristol – is a reduced version of Jet Cessna" explained Oliver Family, director of eXtra Performance Wing UK. "[The medium] incorporates light and long design of eXtra Performance Wing that can provide benefits, in terms of emissions, for which we are fighting".
"Airbus low-speed wind gallery is a great way to validate our concept before testing the flight", added Family, "Our capacity for computational aerodynamics analysis is very important and the gallery provides us another precious way to measure aircraft performance and capabilities. The already tested technologies, many of them were inspired by biomimicry, will now be rapidly integrated for flight testing".