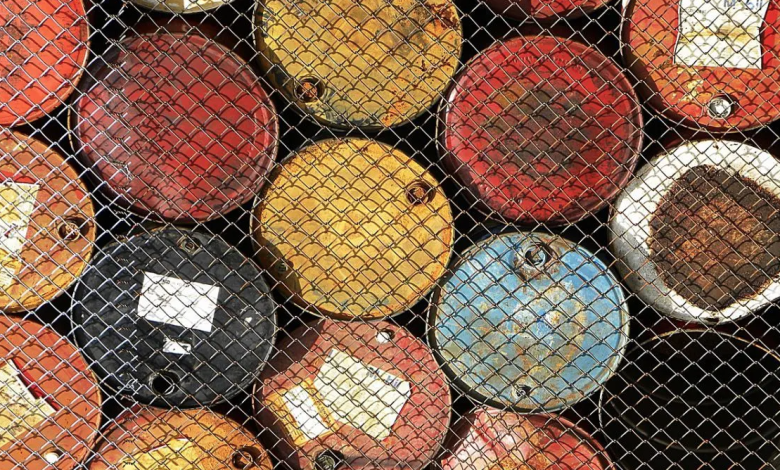 1/5 of the new oil & gas projects is in the USA
(Sustainabilityenvironment.com) – The oil and gas projects that are expected to start around the world in the next 7 years will surely fail the climate targets. To meet the challenge of the "crucial decade" for the transition, as defined by the UN and repeated in every international statement, from the G20 to COP26, it is not enough to stop planning new wells. We have to cancel the existing plans. This is what emerges from a study carried out by the University of Leeds, which was anticipated by the Guardian before its publication in Energy Policy.
In all, 195 are what the study calls "carbon bombs": oil and gas deposits, conventional or shale, that are about to be exploited by major hydrocarbon companies. Each of these bombs will emit at least 1 Gt of CO2 over its lifetime. But the total estimated by Leeds researchers is much higher. We're talking 646 Gt of carbon dioxide. In practice, these projects devour by themselves the entire budget of carbon that remains on Earth not to exceed 1.5 degrees.
Almost 1/5 of the new mining sites is located in the United States, by far the largest polluter with 140 Gt of CO2 in pipeline. Next come Saudi Arabia with 107 Gt, Russia with 83, Qatar with 43, and then other countries like Canada, Brazil, Iran, UAE, Iraq and China all with 23-28 Gt each. The ranking changes slightly if you consider which of these projects has already received funding: most of the money is already allocated to the Middle East (over 32 billion barrels), Russia (22.6 billion) and North America (22.1 billion). Overall, the study estimates, the 195 oil & gas projects will extract 192 billion barrels equivalent. Of which 60% (116 billion barrels) have already received financial support.
"Either scientists have spent 30 years working on this issue and been wrong (and the ad's of the big oil companies know better than they do), or, behind a veil of concern, they have a total disinterest for the most vulnerable communities to the climate, typically poor, colored and far from their lives. Equally worrying is their disinterest for the future of their children", comments climate scientist Kevin Anderson of the Tyndall Centre of Climate Research of the University of Manchester and the University of Uppsala.