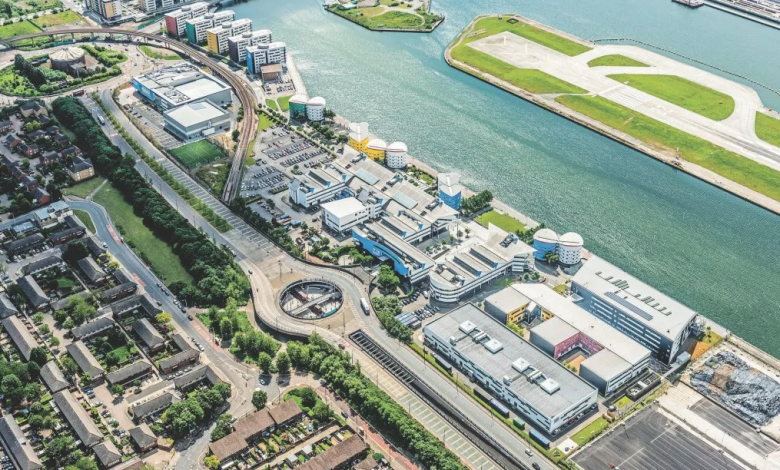 It will leave with an immediate reduction of the emissions of 10%
(Sustainabilityenvironment.com) – A strategic partnership was forged between University East London (UEL) and Siemens to bring all faculty buildings to the carbon neutral milestone by 2030.
But not only. The collaboration will also start a pipeline that will form the talents of the green economy of tomorrow. All phases of decarbonisation of the University will be documented in a "Living Lab" for research and teaching available to students, but also to local businesses.
What does carbon neutral mean?
Siemens will provide improvement measures to reduce energy consumption, leading the UEL to the shift to renewable energy on the Docklands and Stratford campuses. It will start with an immediate 10% reduction in emissions, switching to LED lighting and updating the building management system. Once completed this first workflow, the project will shift to sustainable energy technologies. Solar panels will be installed on the roofs and on the parking lot, geothermal or water heat pumps powered directly from the Thames, and solutions for charging electric vehicles.
Creating a hub of innovation
Alongside the carbon neutrality goal, the partnership will also improve the quality of life within the University. By collecting data in real-time, a Living Lab, an innovation hub, will be put into operation, and available to local businesses, allowing students to confront directly the green technologies of the campus. Siemens will also offer the possibility of mentoring and internship at the company.
"We are committed to becoming a national and global decarbonisation leader by considering the economic, social and environmental impact of everything we do," said Professor Amanda Broderick, Vice Chancellor and President, University of East London. "With our university-student-industry triple helix partnership approach, we are confident that we can achieve net zero in our publicly engaged and vibrant learning environment where everyone can succeed. The campus carbon transformation will give our students the opportunity to become the sustainability leaders of tomorrow. They will have access to the latest thinking in smart technology, to industry experience and mentorships and a vital edge in the jobs market."
Campus smart and green
But Siemens is not new to this kind of partnership. At the end of last year, the company entered into an agreement with the University of Birmingham to turn it into the smartest and most sustainable campus in the world. In these first months of experimentation, the project has collected data from buildings, monitoring energy audits, user habits, shortcomings and positive aspects. Thanks to IoT and a range of digital technologies, the collaboration between Siemens and the UK University Faculties will also extend the benefits to local communities.