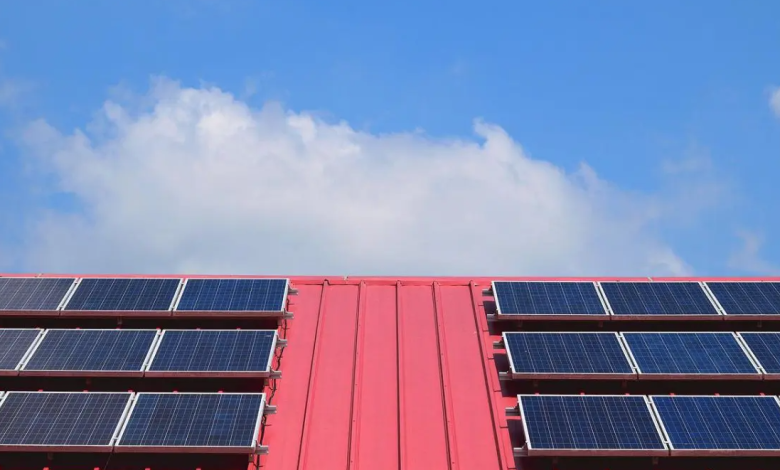 Deep Renovation, heat pumps and pv roofs against the energy crisis
(Sustainabilityenvironment.com) – Cut the supply of Russian gas to Europe by 2025, but without having to rush to replace it with other suppliers?
Everything is possible in principle, But you have to focus everything on photovoltaic roofs, heat pumps and radical redevelopment of buildings. It is the recipe of Climate Action Network (CAN) Europe to prevent the grip of the energy crisis from squeezing the continent (and leaving it at the mercy of Moscow).
One of the countries that depend most on Putin's gas is Germany itself and is running to acquire 4 FRSU as soon as possible to replace Siberian gas pipelines with LNG purchased elsewhere. Italy, the other big European buyer of Russian gas, is doing everything possible to secure at least FRSU 2. The country has engaged in a series of high-level meetings with Algeria, Azerbaijan, Egypt, Qatar and other suppliers to obtain new volumes of gas. The other 25 EU countries, though less exposed to the Russian threat of winter to cold and rationing, are moving at the same pace. For researchers at CAN, these are all operations you could do without.
Read also New EU rules on gas storage coming soon to share costs
"The EU doesn't need to increase its fossil gas imports to ditch Russia's by 2025. Ambitious energy savings and an accelerated roll-out of renewables would not only bring us back on track to the Paris Agreement but also cut consumers' bills," explains Jörg Mühlenhoff, CAN Europe's energy transition policy expert.
The CAN recipe comes just a few weeks after the announcement of the details of Repower EU, the Brussels plan to get out of the energy crisis. And it provides 3 steps, which consist of annual growth of at least:
5 million radical redevelopments of real estate units (a pace to be reached from 2025), that is, run 3 times faster than today. According to CAN, the draft of the EU Repower published in March ignores the Commission's "Renovation Wave" and does not take into account the principle of "energy efficiency first";
5 million new photovoltaic solar roofs in 2025. Here too, for CAN, the EU has been too timid. The promotion of prosumers and renewable energy communities "is essential to reduce bills and ensure the participation of citizens";
5 million new heat pumps in 2025. The Commission's plans were already out of date before they were published in the EU Repower.