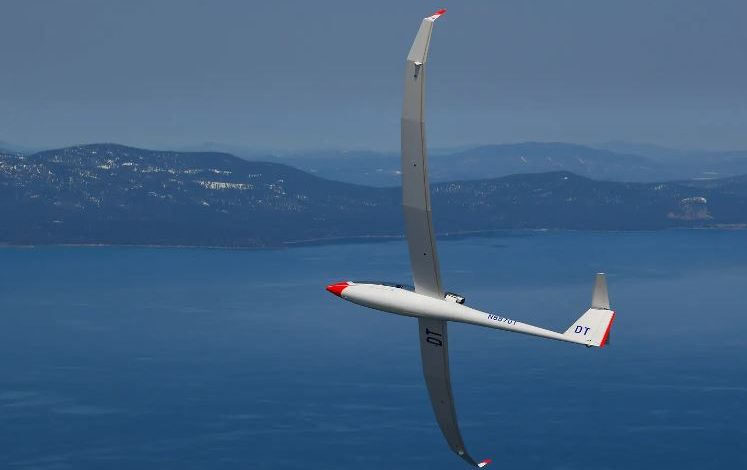 Airbus studies non-CO2 emissions from hydrogen aviation
(Sustainabilityenvironment.com) – The Airbus project, to create a commercial hydrogen plane, does not back down a step. The European manufacturer continues its ZEROe program through new tests on the ground and in flight, with the aim of reaching a level of technological maturity suitable for an aircraft propulsion system by 2025. The latest progress in this direction is entrusted to the Airbus UpNext Blue Condor project and requires the use of a modified Arcus-J glider for H2 operation. In detail, the company intends to bring the medium up to 10 thousand meters – an extreme altitude for an aircraft that normally sails below 3,000 meters – to analyze the impact of hydrogen combustion on the properties of the condensation stream.
"Blue Condor represents an essential milestone in our ZEROe journey as it will launch the first series of in-flight tests using a hydrogen combustion engine at Airbus," explains Mathias Andriamisaina, head of the Zero Emission Demonstrators section. "These campaigns will provide an excellent knowledge base on the impact of hydrogen on engine behaviour, condensation trails and other emissions other than CO2. Thus directing future flight tests for the next experimental platform ZEROe A380".
Arcus-J and the new challenge
Arcus-J represents a kind of unicum in the world of aviation. It is the conversion of an Arcus M of Schempp-Hirth, in a glider reaction through the addition of a reactor PBS TJ-100. At the moment there are few specimens in the world and two of these will be used in the Blue Condor experiment.
The first phase of the project involves the modification of one of the two vehicles in order to replace the rear pilot's seat with a hydrogen propulsion system. Two 700 bar hydrogen tanks will fuel the new engine. The second Arcus-J glider will remain unchanged, continuing to operate with its turbojet engine.
Airbus intends to test them by analyzing and comparing the properties of the respective trails of condensation, the clouds of ice crystals that can form behind an airplane at high altitude. Since hydrogen combustion emits about 2.6 times more water than the JetA/A1 standard, a thorough analysis is required to understand its full impact on its. Also evaluating the size, distribution, density and number of crystals.
Read also The hydrogen-electric plane HY4 marks a new record
The goal of the first test campaign – launched these days – is to validate the overall configuration of the platform, as well as the flight management in real conditions. A second campaign is scheduled for November 2022 during which the modified glider will operate exclusively on hydrogen.
The third campaign, scheduled for early 2023, will see a Grob Egrett – another aircraft renowned for its long-lasting and high-altitude testing capabilities – "chase" the two gliders capturing critical data thanks to special emission sensors.