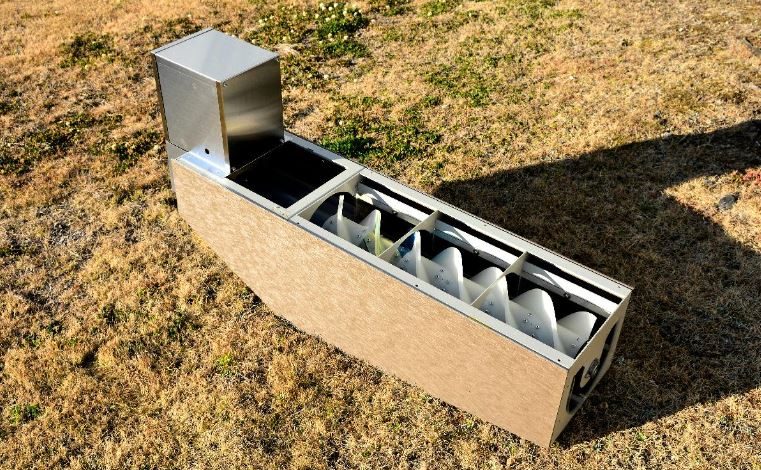 A printable mini hydroelectric for irrigation channels
(Sustainabilityenvironmet.com) – What does a manufacturer of cameras and printers have to do with the democratization of energy and distributed generation? To find out more, just look at the new project of Ricoh, a Japanese company active in the consumer electronics sector. The company has activated some time ago "TRIBUS", a program of acceleration destined to the creation of new enterprises. And it is precisely from one of the realities cultivated by TRIBUS that today comes "LIFE PARTS", a rental service dedicated to mini hydroelectric plants printable.
In detail the project plans to make available to end users – for now only in the Japanese market – the 3D-Pico Hydro Generator, a very small electric generator able to produce energy by exploiting the water of irrigation channels and that of the drainage systems of factories. The highlight of the luminaire is the special spiral blade created through 3D printing by Ricoh.
"This service was proposed by the WEeeT-CAM internal team as part of the company's efforts to create new businesses and uses Ricoh's experience in 3D printers to create uniquely shaped hydroelectric propellers," reads the accompanying press release. "At the same time, we will organize workshops on the implementation of the pico-hydroelectric generators using recycled plastic dedicated to local governments and educational institutions in order to deepen their understanding of renewable energy and reflect on how to use it".
The mini hydroelectric printable has very small dimensions, offering from 10 to 1000 W capacity. A solution emphasizes the manufacturer, which would lend itself well to power small iot devices. "In the demonstration experiment at the Ricoh Numazu plant – writes the company – we used factory wastewater to turn on lights and power a security camera for nine months".