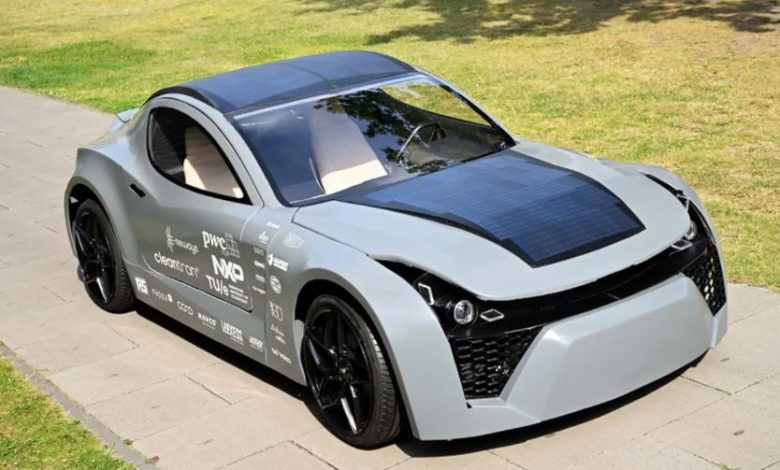 Proof-of-concept carbon-neutral car uses DAC technology
(Sustainabilityenvironment.com) – The small filter can store only 30 grams of greenhouse gases captured directly from the air while driving on a path of about 300 km. But if applied on the millions of vehicles circulating in Europe and elsewhere in the world, This technology could significantly reduce the climate footprint of transport, which globally accounts for 16% of CO2 emissions. This is the idea behind Zem, the proof-of-concept of the world's first carbon-neutral car made by a team of engineers at Eindhoven University in the Netherlands.
The goal of the team that worked on carbon-neutral car was to reduce CO2 emissions during all phases of life: production, driving and end of life. "One of the most innovative technologies implemented in Zem is Direct Air Capture (DAC) technology," the engineers explain. "When the car is driving, the air passes through our self-planned filters, where CO2 is captured and stored. To demonstrate low Zem emissions, a life cycle analysis (LCA) was performed. In these LCA calculations, all three phases of the life cycle were taken into account".
According to the calculations of its creators, Zem would be able to capture 2 kg of CO2 from the air every year, covering just under 20 thousand km in 12 months. By comparison, the average mileage in Europe for those who drive EV is 14,200 km/year while that of those who travel with cars with an endothermic engine is on average 13,600 km/year.
"It really is still a proof-of-concept, but we can already see that we will be able to increase the capacity of the filter in the coming years. CO2 capture is a prerequisite for offsetting emissions during production and recycling," comments Louise de Laat, head of the engineering team.
In addition to the electric motor and applied DAC technology, the carbon-neutral car prototype assembled in Eindhoven is built with sustainable materials such as pineapple skins and recycled plastic. The windows are made of polycarbonate.